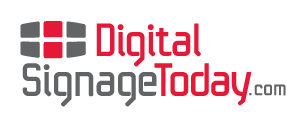 Digital Signage Today recently sat down with Sam Steele, Director of Prime Burger, to discuss their recent installation of digital menu boards in several stores. Prime Burger is a U.K.-based hamburger chain who incorporated a cloud-based system to allow its restaurants to interact with customers on a daily basis. Features include changing menus based on time of day, remotely making changes to any of the screens, as well as including high-quality images of menu items. After joining forces with Eclipse Digital Media to instal digital menu boards, they increased like-for-like sales by 50%.
Here is some insight on what Steele told Travis Wagoner of Digital Signage Today:
---
"The displays have really great image quality and bring our beautiful food imagery to life and do justice to our images. Eclipse Digital remotely update the content on the displays in each of our stores… it's a really painless process, and all we have to worry about is updating the artwork."
DOOH advertising has changed the way restaurants are running their business. We are excited about seeing an even greater integration of digital signage into retail spaces. If you're interested in reading the rest of the story, you can find it on the Digital Signage Today website.