Mendi Robinson, Creative Director at Lamar Advertising Company, shared her wisdom on how to make an audience look at a brand's out-of-home advertising. There are two sure-fire ways to accomplish the task: ads that are simplistic and ads that stand out from others. 
Simplicity
Negative space, as Robinsons called it, is the key to making people look and read what's there. Instead of being flooded with too much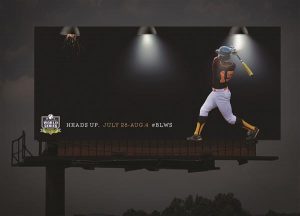 text or overpowering images, brands should rely on negative space to captivate the audience and force their eyes directly where the brands want them.  The Big League World Series mastered this art of simplicity in their 2016 OBIE award-winning billboard. With just a baseball player in full swing, and black, open space behind him, the billboard utilizes negative space, forcing eyes onto the baseball player and the short message reading "Heads up. July 28 – Aug 4. #BLWS". The billboard is simple in copy and imagery, but striking to the eye.
Stand Out Ads
OOH's power is the creative freedom it posses. Today, we have billboards killing mosquitos that could potentially carry the Zika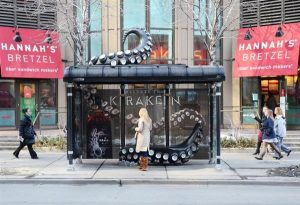 virus. Kraken Rum featured a bus stop with Kraken-like tentacles coming from the sides. And Coke created an interactive ad that gave Coke in exchange for a smile. All of these are examples of the creative freedom that other media cannot provide. An audience will be captivated and engaged with unique, creative ads. OOH is able to connect and push that engagement into other advertising mediums, such as social or online, making OOH an essential part of successful campaigns.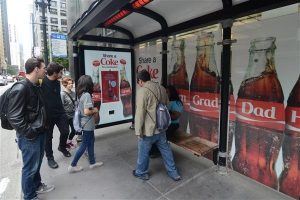 True power and possibility rest with brands who effectively pair the simplicity of art and the creative capability of OOH advertising. It's not an easy feat, but can be exponentially rewarding when executed correctly.
Check out this year's OBIE Award winners. These brands seamlessly marry simplicity and creative and serve as motivation for brands across the globe.