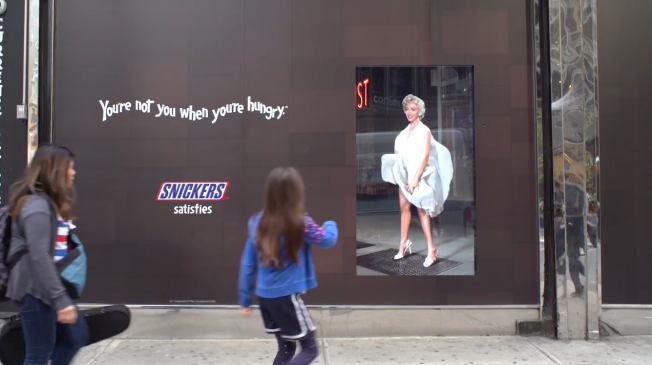 Clean, simple and well-done billboards can be some of the best works of advertising. But when an OOH ad combines with technology and humor, the ad is bound to be widely successful.
Cue Snickers. Their recent digital billboard in NYC features Marilyn Monroe's personal take on Snickers' "You're not you when you're hungry" campaign. The board, created by BBDO Worldwide, incorporates a facial recognition camera that identifies pedestrians' prolonged gaze. Marilyn, grumpy from the rude stares, morphs into William Dafoe – a shocking, yet humorous, transformation. See the hilarious video below:

DOmedia loves to see the seamless integration of timeless humor and copy with modern technology. Nicely done, Snickers!