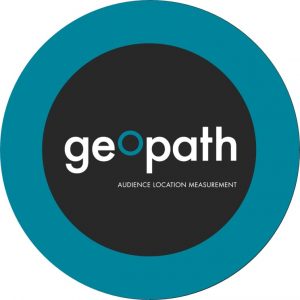 The annual Geopath / OAAA convention kicked off this year with words from Geopath President Kym Frank and ended with a panel featuring fresh insights from top industry CEOs. In between the incredible tech demos, workshops, awards and social events, the DOmedia team found time to share some pretty cool stuff with our friends and partners. OAAA did a recap of the event as a whole. But, here are three super cool things you might have missed from the DOmedia team:
1) DOmedia Signed Kinetic as Our Newest Agency Users
We announced that Kinetic North America is set to begin using DOmedia! From the press release:
"Kinetic will leverage DOmedia's planning platform to support the agency's OOH buying and planning efforts. The system is designed to provide planning efficiencies from managing the vendor RFP process to refining media plans and managing the proof of performance process."
With Kinetic joining the other agencies and brands using DOmedia, we're proud to say our software now supports buyers representing nearly 20% of all U.S. out-of-home media spend (and nearly 40% of US agency-driven OOH spend).
2) DOmedia Presented Machine-Learning Insights to Help Sellers Help YOU!
Our presentation to the convention, "Machine Learning Looks Inside OOH Sales" leveraged over one million data-points to help sellers understand what data and behaviors were most valuable to OOH buyers. We presented actionable strategies to help sellers identify valuable areas for investment, improve their communication with buyers and better demonstrate the value of their media assets. Plus, it was all built on a foundation of artificial intelligence (an area where we are pursuing several projects this year).  
The presentation was extremely well received, and we look forward to finding more ways to bring buyers and sellers closer together through the power of technology.
3) BillboardsIn Put the Spotlight on Local OOH Buyers
BillboardsIn.com, our platform for local OOH media buyers, made its conference debut with an illuminating exhibit powered by real-time data. Wifi-connected lightbulbs on our giant map blinked whenever someone in each city came to the site looking for billboards. That's tens of thousands of potential advertisers every month. The display helped sellers visualize the potential for ultra-fast transactions to revolutionize local OOH sales. Also… it just looked really really cool. The lightbulbs on the exhibit are capable of producing 33,000 combined lumens at full brightness. That's enough to give you a Texas-sized suntan! We turned them all on to get this pic.