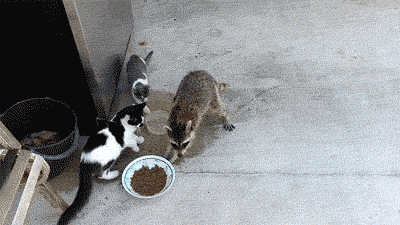 DOmedia's industry-leading software has always been key to media professionals looking to work faster and smarter. Today, we are announcing a new set of enhancements that will let you work quicker than ever!
Advertisers make thousands of searches through our database of media assets. Often times, they are unfamiliar with the market in which they are searching. It is well known that nobody has more locations than DOmedia, but that can pose a challenge in big markets. It is difficult to through over 1,500 locations efficiently. Or rather it was difficult. 
How have we made it easier? Check out this adorable metaphor to find out:
Imagine yourself as a raccoon (yes, a raccoon) racing to steal food from a group of cats.  You could get there the old fashioned way (metaphorically by browsing through way too hundreds of map markers). Or, you could run on your back legs and use your dexterous little raccoon hands to snatch cat food from the competition (taking metaphorical advantage of new clustering features on our map).  Clustering simplifies the way those locations display by dividing them into easily-navigated groups.  Check out the pic below to see for yourself.  I bet you have never wanted to be a raccoon more than you do right now!
Many more helpful enhancements were implemented recently as well, so scroll down past the clustering pic to keep living your raccoon fantasy!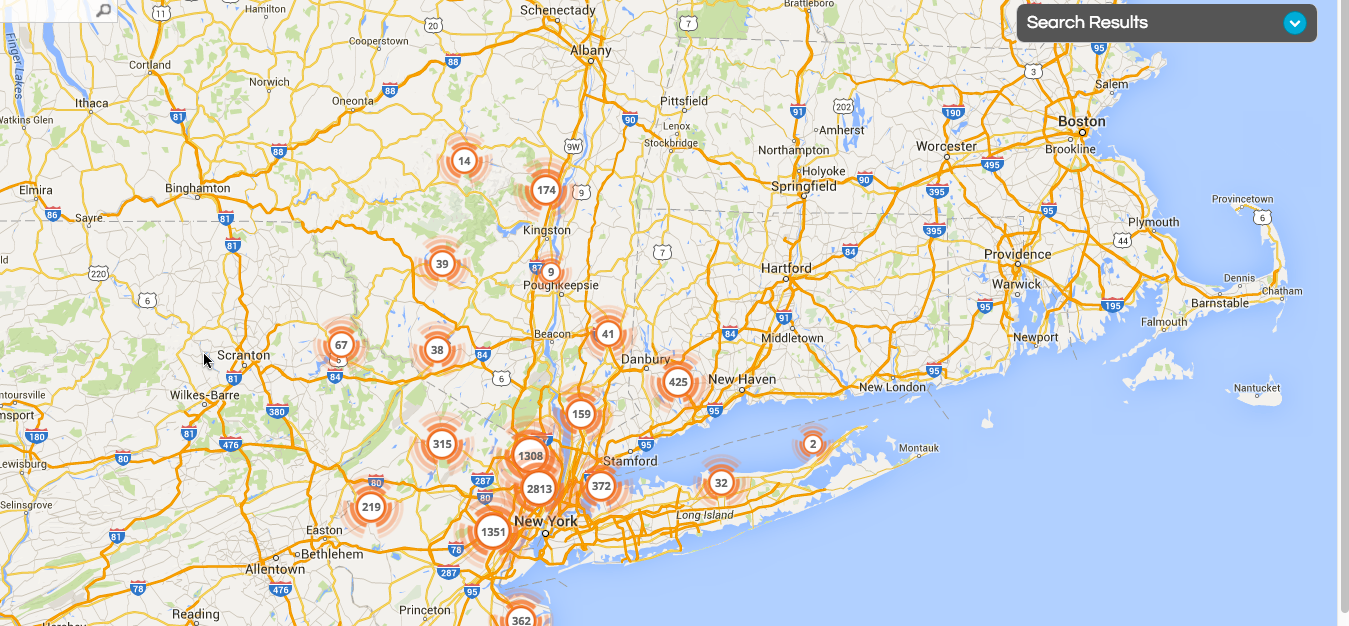 Other Improvements for All Users:
The number of messages and unread messages relating to RFPs can now be easily tracked.
Other Improvements for Buyers:
When buyers issue a contract, they have the ability to send an additional message to the desired users they select as recipients.

When a RFP is created, the name of the template selected on the project brief is still not recorded.




~ April Fool's!  The template name is now duly noted. ~

Buyers wanting to create maps of vendor locations can do so without having first created a RFP.
Other Improvements for Sellers:
Sellers can now upload multiple files at one time.

In honor of World Health Month, sellers are now able to upload supplemental files as large as 100MB, because we know the stress caused by seeing 'File exceeds size limit' is real!
In case you missed it, we recently launched a massive new set of tools for media sellers: