Rosemary O'Brien and Bill Cunningham, co-founders of Military Marketing LLC, have more than 50 combined years of experience working on Madison Avenue and nationally for some of the biggest brands in the world.  O'Brien, a former EVP at Young & Rubicam, first met Bill while they were working as military marketing specialists at AT&T.  On top of being world-class marketing professionals, Rosemary and Bill are ardent and active supporters of US military-men and women on a personal level.  Cunningham has even gone as far as serving as Vice President of the Navy League of Philadelphia, and graciously allowing his daughter to marry a Navy F-18 pilot!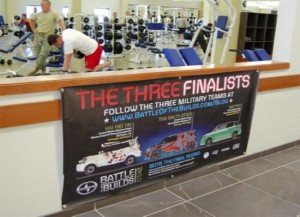 For the last 10 years, they have aligned their passion for the military with their skills and experience as marketers to establish one of the leading military marketing agencies in the U.S.  They provide strategic counsel as well as on-base media and marketing such as static posters and banners, digital place-based ads in on-base bowling alleys and cinemas, and custom event development.
Rosemary and Bill are the first to point out that "military consumers" are a huge, yet under-reached, audience for advertisers.  If you add up all active duty personnel, their families, national guards-men and reservists, and retirees, the military community constitutes almost 8 million consumers.
Some marketers have taken notice – perhaps due to the fact that soldiers have high levels of disposable income and large ability to spend on gear & electronics, cars & trucks, travel & entertainment, and the needs of growing families. However, other marketers are daunted by the red-tape and unfamiliarity of working with the Department of Defense and navigating "base-culture."  Enter Rosemary and Bill!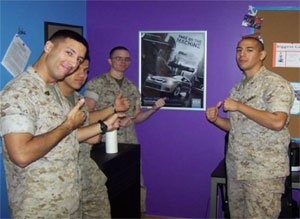 Not only do they have experience working with all bases and branches, they have relationships with key military players and a keen understanding of the culture, regulations, and operational issues.  This combination of experience, relationships, and passion for marketing and for the military has allowed Rosemary and Bill to carve out their niche in the media landscape.
If you'd like to learn more about Military Marketing, please visit their company profile or reach out to them directly at:
Rosemary O'Brien
212-741-2872
ro@militarymarketingllc.com
Bill Cunningham
215-860-4888
bill@militarymarketingllc.com