The only thing the DOmedia team loves more than advertising is data. No big surprise, since our product is designed to bring modern data-driven decision making to the OOH market.
When we come across a standout stat, we share it with our users. Today's "stat snapshot" is a big one for vendors looking to gain more RFPs.
>> Click here to download a copy of this infographic <<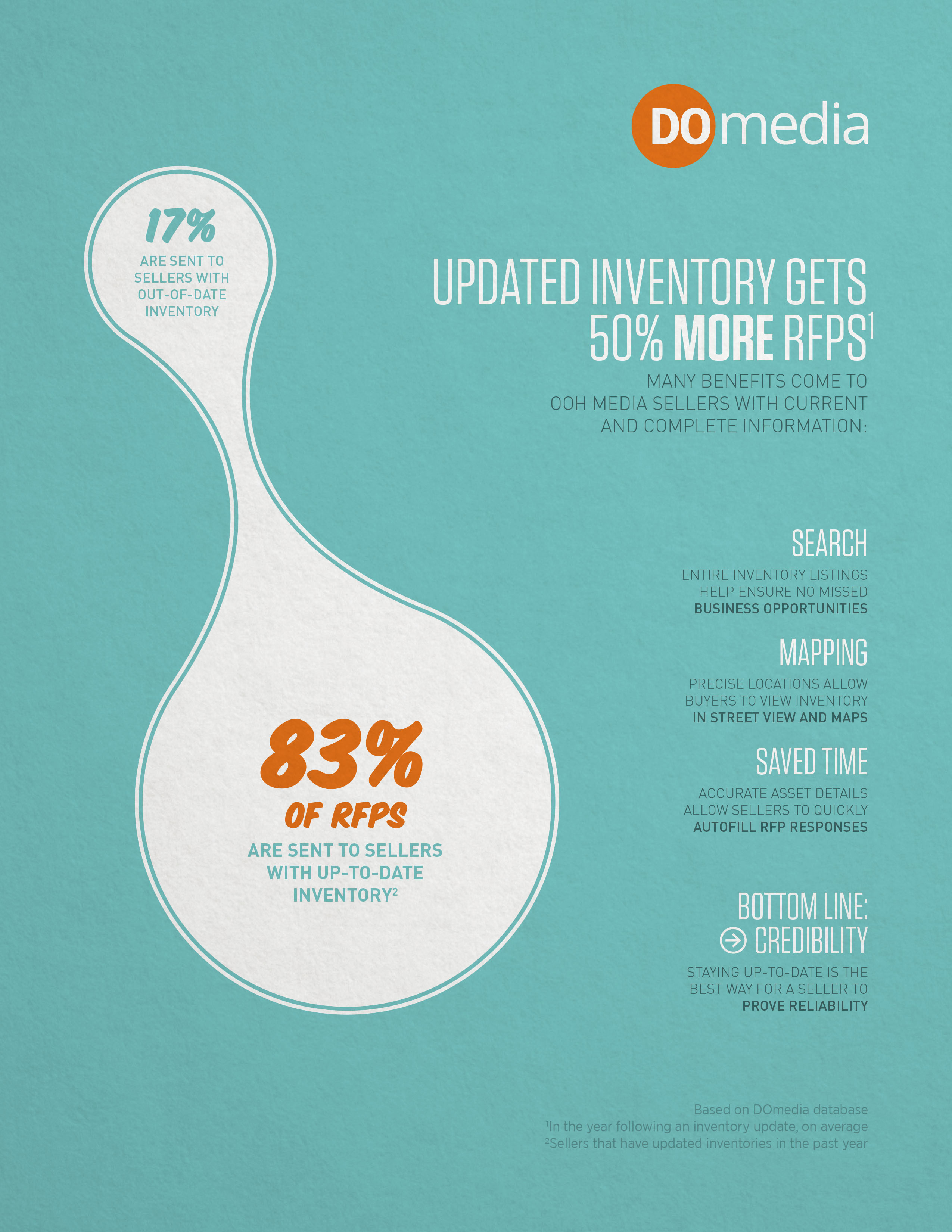 Our client services experts love helping vendors take full advantage of the DOmedia platform. Contact our team today to learn best practices for increasing your profile visibility.