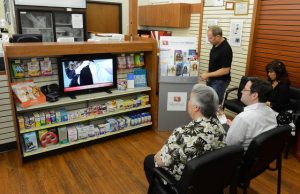 DOmedia, the host to the largest database of OOH vendors in the US, is constantly encountering innovative vendors. In our Vendor Spotlight series, we attempt to highlight these companies and explain to you how they are pushing the industry forward. Today we're focusing on Pharmacy Health Network. Pharmacy Health Network is a place-based digital signage network that provides advertisers with access to millions of health-conscious consumers each month in retail pharmacies nationwide.

Founded in 2005, PHN delivers health and wellness media, along with advertising, to independent retail and regional chain pharmacies through digital signage and other technology platforms. They give advertisers the ability to directly message retail pharmacy shoppers and empower those consumers to engage in a conversation with their pharmacist, or make an unplanned purchase. They deliver advertisers access to 3 million consumers on a monthly basis.
PHN consists of a highly skilled and flexible team of professionals that can tailor campaigns to objectives.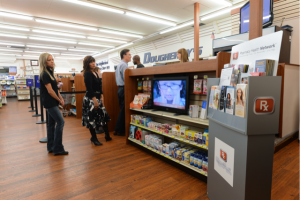 They have access to data that allows advertisers to target campaigns, focusing on numerous sets of criteria.  They also have collateral racks for patient information and brochures in all locations, allowing advertisers a second opportunity to promote products. Lastly, Pharmacy Health Network has a full-service production team to create ads and content turn key if required.

Their leadership team boasts some impressive credentials. Ian Stone, President and Chief Experience Officer, previously led cross-functional creative teams at The Walt Disney Company and The Freeman Companies. Eric Mills, Chief Operating Officer, has led teams at indoorDirect, Braodcast.com, and Fox Sports Southwest. Elizabeth Davis, VP of Client Navigation, had led in-store programs for Buckle.

When asked what makes the company unique, Stone says:

"First, the network is one of the only out of home networks solely dedicated to the pharmacy vertical. Pharmacy Health Network has been in retail pharmacies since 2009 and continues to grow with both independent pharmacies and chain retailers.  We offer a unique opportunity for advertisers to promote their products at the point of influence, in the pharmacy setting, where product is at hand, and a trusted voice, the pharmacist, is available and part of their healthcare team."
If you want to learn more check out Pharmacy Health Network's vendor page here.

Want to be featured on our blog? Fill out our short vendor questionnaire here.

Like This Article? Share It!