DOmedia, the host to the largest database of OOH vendors in the US, is constantly encountering innovative vendors. In our Vendor Spotlight series, we attempt to highlight these companies and explain to you how they are pushing the industry forward. Today we're focusing on Premier Outdoor Media.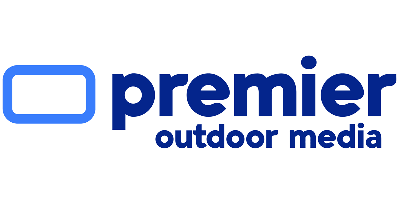 Founded in 2018, Premier Outdoor Media is an out-of-home advertising company with assets covering the region of Delaware, Maryland, Pennsylvania, and New Jersey. Their inventory, with over 300 static and digital displays, allows them to offer excellent coverage to local, regional, and national clients. Premier Outdoor Media is a growing company that is in acquisition mode with sights on expansion within their current footprint.
Their leadership team has decades of experience in media and advertising. Dominick Vastino, the CEO, is an entrepreneur in media and real estate with over eleven years in the out-of-home industry. Sean Corbett, the President of Sales & Marketing, has over twenty years of sales experience working with local, regional, and national advertisers.
When asked what makes the company unique, Corbett says:
"We're a boutique company with excellent inventory that covers very hard to reach areas. We pride ourselves on the partnerships we develop in helping build our customers brand awareness."
If you want to learn more check out Premier Outdoor Media's vendor page here.
Want to be featured on our blog? Fill out our short vendor questionnaire here.
Like This Article? Share It!