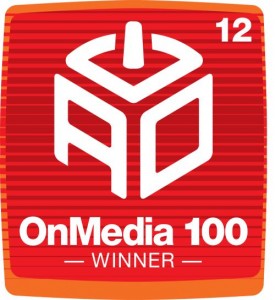 DOmedia has been selected as an OnMedia Top 100 Private Company!
We're excited to join other prestigious names like Twitter, Pintrest, foursquare, Facebook and JiWire (one of our clients!)
The AlwaysOn editorial team, along with partners at DFJ Gotham Ventures, Azure Capital, Flybridge Venture Capital, Greycroft Partners, Canaan Partners, FirstMark Capital, NEA, KPMG, Highland Capital Partners, and industry experts across the globe, scoured the entrepreneurial community to identify the top 100 private companies that are disrupting the digital media and advertising world with new products and services, while at the same time creating high-growth businesses that offer huge upside potential for investors, and DOmedia has been chosen to be part of the list.
View the entire OnMedia Top 100 List
Read on to see the official press release.