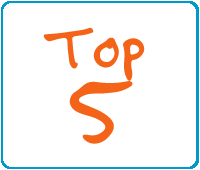 This past month was digital heavy. Susan Danaher explained how the digital place-based industry can move forward together, DOmedia broke 500 media sellers searchable in the largest OOH Marketplace, Digital Signage Today released an eye-catching DOOH InfoGraphic, and indoorDIRECT bagged the Taco Bell deal. See our our top news picks from the last month (ish).
1. Susan Danaher Explains What It Will Take to Move Industry Forward
DOmedia Blog – July 5, 2011
Sue Danaher, President of the Digital Place-based Advertising Association (DPAA) explains what it will take for the industry to move forward. Standardization, creative execution, increasing awareness and accountable measurement are just a few of the topics covered in this post by the industry veteran.
2. DOmedia Marketplace Exceeds 500 Media Sellers
DOmedia Blog – July 12, 2011
DOmedia welcomes the latest companies that joined the largest out-of-home media marketplace in the industry. With over 500 media providers listing their media in the DOmedia Marketplace, it is safe to say, if it's out there, it's in here!