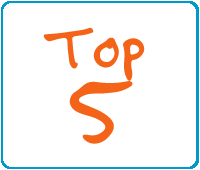 This past month was digital heavy. Susan Danaher explained how the digital place-based industry can move forward together, DOmedia broke 500 media sellers searchable in the largest OOH Marketplace, Digital Signage Today released an eye-catching DOOH InfoGraphic, and indoorDIRECT bagged the Taco Bell deal. See our our top news picks from the last month (ish).
1. Susan Danaher Explains What It Will Take to Move Industry Forward
DOmedia Blog – July 5, 2011
Sue Danaher, President of the Digital Place-based Advertising Association (DPAA) explains what it will take for the industry to move forward. Standardization, creative execution, increasing awareness and accountable measurement are just a few of the topics covered in this post by the industry veteran.
2. DOmedia Marketplace Exceeds 500 Media Sellers
DOmedia Blog – July 12, 2011
DOmedia welcomes the latest companies that joined the largest out-of-home media marketplace in the industry. With over 500 media providers listing their media in the DOmedia Marketplace, it is safe to say, if it's out there, it's in here!
3. Digital Signage: It's all around us
Digital Signage Today – June 23, 2011
This infographic shows how strategically placed Digital Place-based Advertising Screens and Digital Out of Home Signage can be used to target the consumer in the various venues she visits throughout the day '€" while in transit, at work, shopping, running errands or socializing.
4. RMG At The Crossroads: Let's Make a Deal
Ken Goldberg, digital signage blog – June 23, 2011
In some of the least surprising news in recent memory, word came out Wednesday that RMG Networks is mulling an IPO in which it would raise $250 million in equity financing. The timing is not shocking considering the overheated reaction to the LinkedIn IPO, the warm reception for Pandora and the astronomical valuations contemplated for the arguably fatally flawed Groupon. RMG, which is funded primarily by Silicon Valley VC stalwarts Kleiner Perkins and DAG Ventures, was clearly headed toward a new round of financing to drive growth and take advantage of RMG's momentum.
5. Taco Bell and indoorDIRECT To Bring The Restaurant Entertainment Network to all 5,600 Taco Bell Restaurants
Indoor Direct – June 30, 2011
indoorDIRECT announced it is installing the largest in-store restaurant entertainment network in the country in all 5,600 Taco Bell locations by 2015. Advertisers will have the opportunity to reach 48 million Taco Bell customers each month on indoorDIRECT's Point of Sale Network (no audio) and Dining Room Network (42 inch tv screens with audio). The company is also supporting free Wi-Fi in the restaurants.
---
Sign up for the DOmedia's Monthly Newsletter to stay up to date on the latest in the DOOH and OOH advertising industries.
Like This Article? Share It!