When I think of insurance, I typically don't think of creativity or innovation, however, this recent wallscape installation for Nationwide got me to stop my scooter and take a second look. Its part of their "Life comes at you fast" campaign.
I tried to capture the series but the surroundings made it difficult. Three separate panels. Paint spilled down the middle panel, on the wall, and onto the parking lot and three cars. Awesome.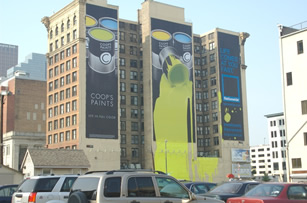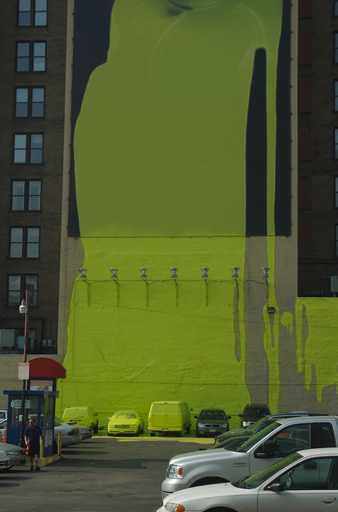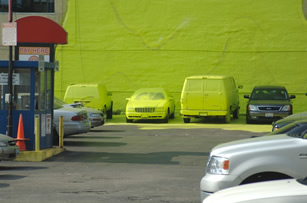 Nice job Nationwide/Orange Barrel Media.
Like This Article? Share It!