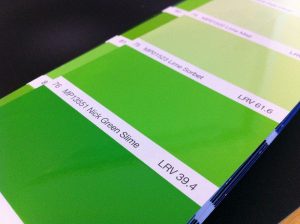 Réno-Dépôt worked with Sid Lee Montreal to come up with an extremely creative way to advertise paint. While the concept itself doesn't sound particularly fascinating, the tech that goes into the bus stop ad is pretty impressive. A sensor captures colors within the view of the bus stop, and pulls up a corresponding SICO brand paint swatch in real time. From the colors of people's clothes, to cars driving by, to the trees across the street, the camera captures any color within its view. As Reno-Depot boasts, "If it's on the swatch, it's on our shelves." They clearly convey that they have a wide selection available. A color-changing panel in a bus stop is sure to draw attention, as people wait for the bus and simply need something to occupy their time. This innovative OOH campaign is sure to turn some heads. See the advertisement in action here.
Want to see more? Here are some other posts about OOH campaigns we loved.
Like This Article? Share It!