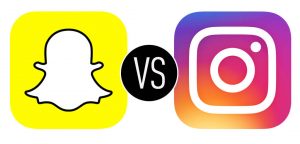 At the beginning of April, Instagram rolled out their Stories ad platform globally. This is another development in the rivalry between Snapchat and Instagram, as Instagram's Stories ad platform closely resembles Snapchat's. The rollout was just a short time before Snapchat's IPO, and was seen by many as a directly competitive move.
Given recent studies which have shown how OOH and mobile advertising are highly complementary, we keep a close eye on development in the mobile advertising space. Snapchat is even incorporating billboards directly into their campaigns through image recognition. For OOH agencies looking to complement location based campaigns through local ad-buys. Here's our take on where this development will lead.
Instagram first tested the platform back in January, giving access to just 30 companies. Airbnb was one of these companies. They gave favorable feedback on the platform, reporting a significant increase in ad recall. The ads ads are full screen, play between Stories, and have sound on automatically. Photo ads are 5 seconds long and video ads can be up to 15 seconds. For users who wish to ignore the content, the ads are skippable by simply swiping to the next Story.
Instagram's ad platform uses its parent company Facebook's ad management to track and optimize campaigns. This gives it a clear advantage over Snapchat's platform, which does not yet have the same tracking capabilities. Over 150 million people use Instagram's Stories, and that number continues to grow rapidly.
Is Instagram giving Snapchat a run for their money? It's a back and forth battle and neither platform has a clear advantage. Companies also look to broaden their reach and utilize every platform available, so it's possible that firms may simply add Instagram Stories to their advertising repertoire, rather than shifting away from Snapchat entirely.
We can expect to see both sides continue to create and mimic new features, as competition drives innovation.
Like This Article? Share It!