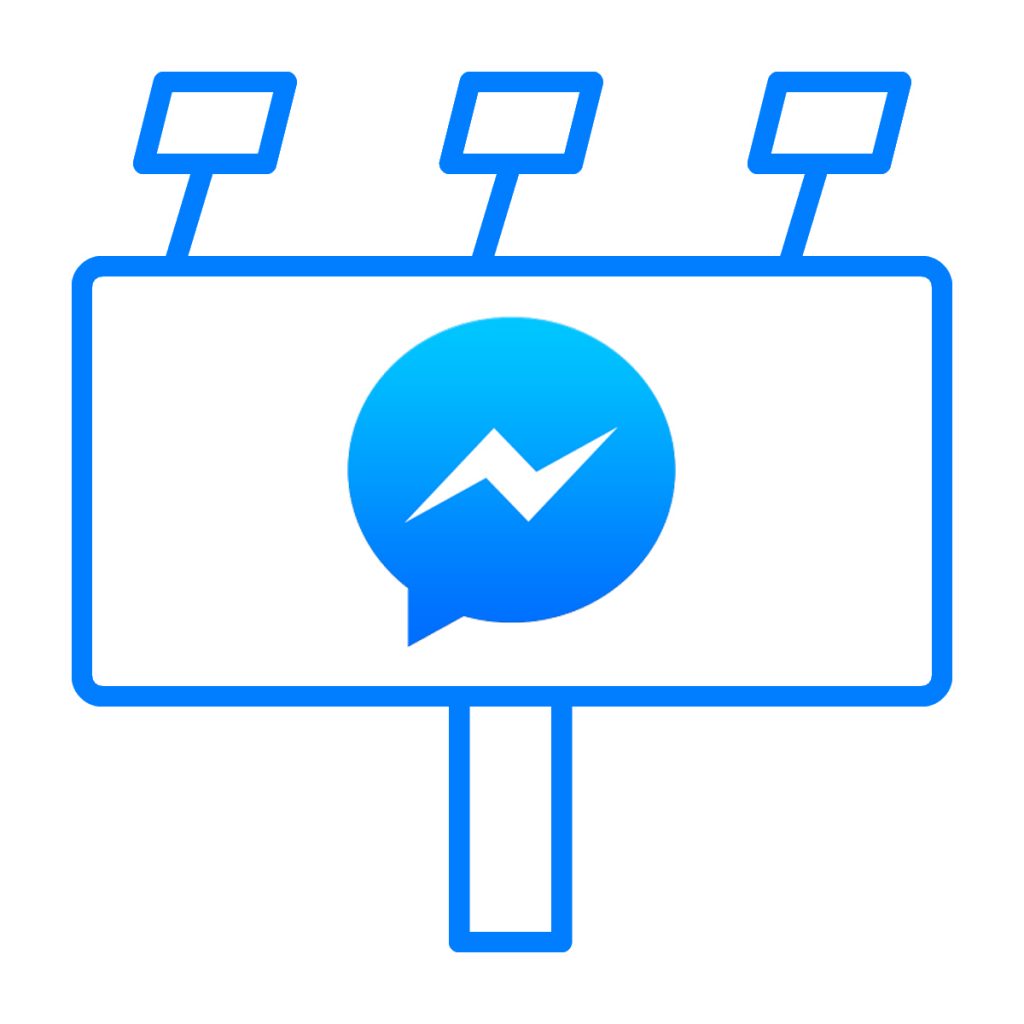 Facebook recently announced that they would begin rolling out ads in their popular Messenger app. This means that their 1.2 billion users will soon start seeing ads appearing in their Messenger home screens. What are the potential implications for out-of-home advertising and location-based mobile advertising?
Location-based mobile advertising has the opportunity to target people like never before. Imagine lingering in a store deciding if you can really afford those new shoes. You start to put them back when your phone dings and offers up a 10% off coupon. When you know someone's location habits and brand preferences it's easier to figure out what they're looking for and how to get them to buy more of it. Ads can now be extremely specialized, targeted, and timed.
Another benefit to location-based mobile advertising is that it can make data easier to collect. If you've been sent a coupon to use in a physical store while you're in or near that physical store, it shouldn't be hard for that store to determine if that coupon was used or not. With other forms of advertising the exact impact of an ad can be a lot harder to measure.
Location data can also be used for more traditional out-of-home advertisements. It's now possible to determine location-based demographics for those seeing billboards or bus ads and what their effectiveness was. For example, you see a billboard for your favorite fast food restaurant. An hour later, you're at said fast food restaurant. Your phone knows. 
Coordinating mobile and traditional OOH is becoming increasingly essential in creating successful marketing campaigns. A recent study by the OAAA found that out of all media, OOH was the most likely to influence mobile response in consumers. Adding Facebook Messenger ads into the mix creates a whole new level of opportunity. Not only does your phone know which ads you've likely seen and which stores you frequent, but now it knows when and how you talk about products. Messenger already suggests specific emojis to use as a response in your chat context. Why couldn't it offer up specific products or services in a similar context?
Currently, Messenger ads only appear in the inbox (not inside conversations) and ads use typical Facebook targeting (not written message content). However, as the relationship between traditional OOH and mobile response becomes better utilized, there should be no question that Messenger ads will eventually be made more targeted and specialized by both location and contextual data. Consumers will get more relevant ads and advertisers will get more successful ad campaigns. Everybody wins!
Like This Article? Share It!