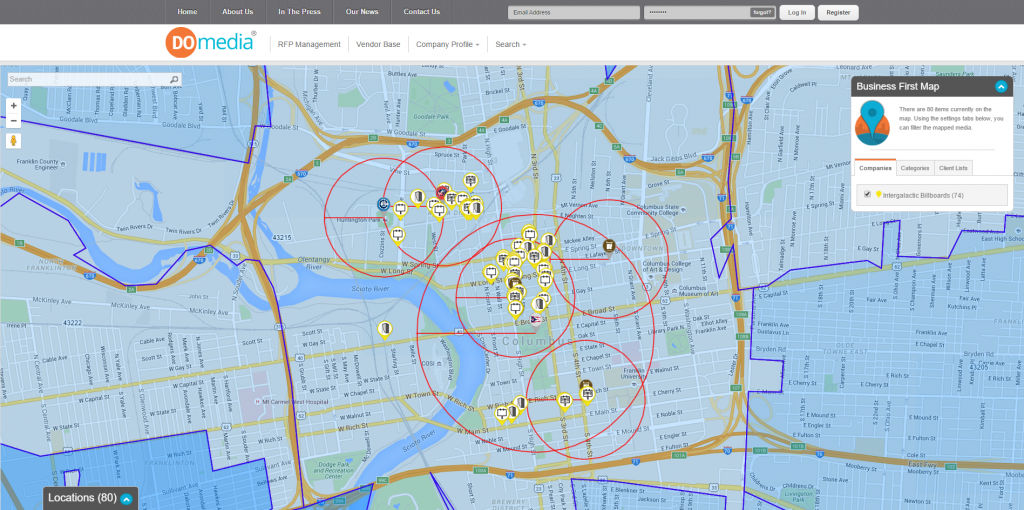 Today's Pro Tip is on creating and using custom KML layers. KML stands for Keyhole Markup Language. It is a fancy way of saying "data formatted to be visualized on a map." KML has its roots in some of the most interesting and ambitious engineering of the Cold War era. But, today it is on of the most popular ways to overlay data on maps.
Mapping is one of the most popular features of both our Demand-Side Platform (DSP) for agencies and our Supply-Side Platform (SSP) for media sellers. DOmedia makes it easy to create interactive maps packed with data. But, what if you are looking for something a little more custom? That's where custom KML layers come into play. This post will teach you:
How to add custom KML layers to maps in DOmedia
Where to find KML Layers on the web
How to create your own custom KML layers
Adding Custom KML layers to maps in DOmedia
The intrepid support team at DOmedia has written a step by step guide to adding custom KML layers on our support website. You can find it here. If it seems a little intimidating to jump right into our training documents, don't worry! You can always contact our support team for help at OOHsupport@DOmedia.com (for media sellers) or AgencySupport@DOmedia.com (for media buyers).
Where to find KML Layers on the web
It seems like everything, no matter how arcane, has a following in the age of the internet. Interesting KML layers are no different. Here are a few websites where nerds like us are uploading and sharing their own KML layers.
Google Earth lets you visualize many types of data and then download that data as a KML file
Data.gov, a database of public data sets from all levels of government, can be filtered to show only KML files.
State departments of transportaiton often offer free access to traffic data and much more in KML format. The Ohio Department of Transportation, for instance, recently overhauled its Transportation Information Mapping System (TIMS). It allows you to visualized dozens of datasets and then download the results as KML files.
The DOmedia mapping tools also include a selection of popular KML data including demographics from the U.S. Census, ZIP codes and more.
How to create your own custom KML layers
While large datasets, such as traffic and demographics, can help hone strategies and deliver better results in OOH advertising, agencies and vendors often want specific KML Layers for campaigns. For instance, agencies may want to visualize a parade route or a special event. Google My Maps offers a free and easy solution for drawing on maps, highlighting roadways and much more. When you use My Maps, you are actually creating a KML layer in real time! Then, Google will let you download the KML file for free. What a time to be alive! 
Interested in learning more about creating maps with DOmedia to maximize performance in out-of-home advertising? Want to make sure you are getting the most out of your DOmedia account? Contact us, and we'll be happy to show you more!
Like This Article? Share It!