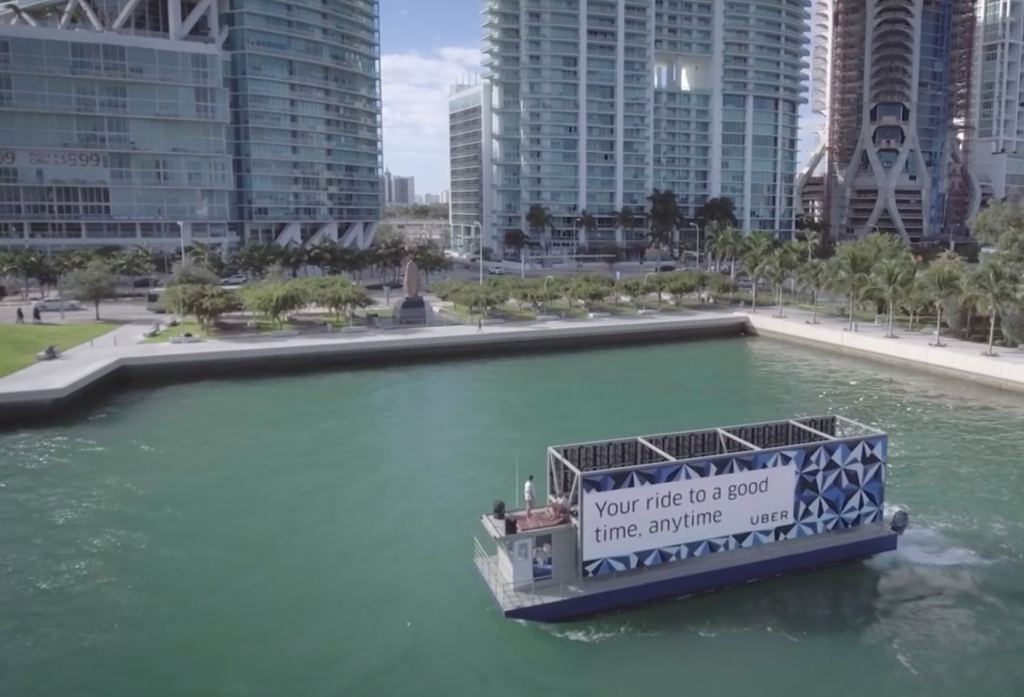 We've taken a look at quite a few different billboards in our Notable Billboard series. Whether they were advertising milk or bug spray, we've seen a large amount of creativity put into a wide variety of 'boards. Today, we're going to take a look at three more outdoor ads we love.
1. The Ballyhoo
This time it isn't a specific ad we love, but the way in which the ad is served. According to their website, The Ballyhoo is a custom built, 58 ft vessel equipped with back-to-back, 46 ft, state-of-art, high definition screens. Essentially, it's a double-sided digital billboard attached to a boat. It travels the coast of Miami Beach, turning the heads of beachgoers in high traffic areas.
Land and sky advertising are nothing new, but the market for on-water advertising is largely untapped. It's nice to see a company taking an inventive approach to boat-side advertising. Check out the video below to see The Ballyhoo in action.
2. Lost Cobra
'Lost Cobra' #billboards drum up footfall to retail store https://t.co/pvUnfb9UAN via @Adweek #OOH #Reach #Action #Resultssssssss pic.twitter.com/5xo6dSJZ3N

— Outsmart (@OutsmartOOH) July 19, 2017
The above is a billboard for Betabrand, a retail clothing store in San Francisco. What we love about this ad is the way it unabashedly calls for attention. Few things will make people double take as much as seeing "LOST COBRA" in all caps, fifty feet in the air. It's definitely a risk for a clothing company to advertise on a billboard without featuring any merchandise, but hey, whatever gets people into the store.
3. All You Can Eat
…another terrific outdoor ad for an all-you-can-eat restaurant. https://t.co/EMy6ntfVvE #OOH #billboards #creativeadvertising pic.twitter.com/DAmaL4MB3E

— Whimsy Outdoor (@whimsy_outdoor) June 13, 2017
This ad is for Oldtimer, a chain of Austrian rest stops and hotels. The billboard is built around a tunnel opening, so it appears as if the motorists are entering the woman's mouth. While the design is funny enough on its own, this billboard is really clever in the way that it forces people to interact with it without requiring any additional effort from them. Anyone driving through the tunnel becomes part of the ad, creating an experience they won't soon forget
Like This Article? Share It!