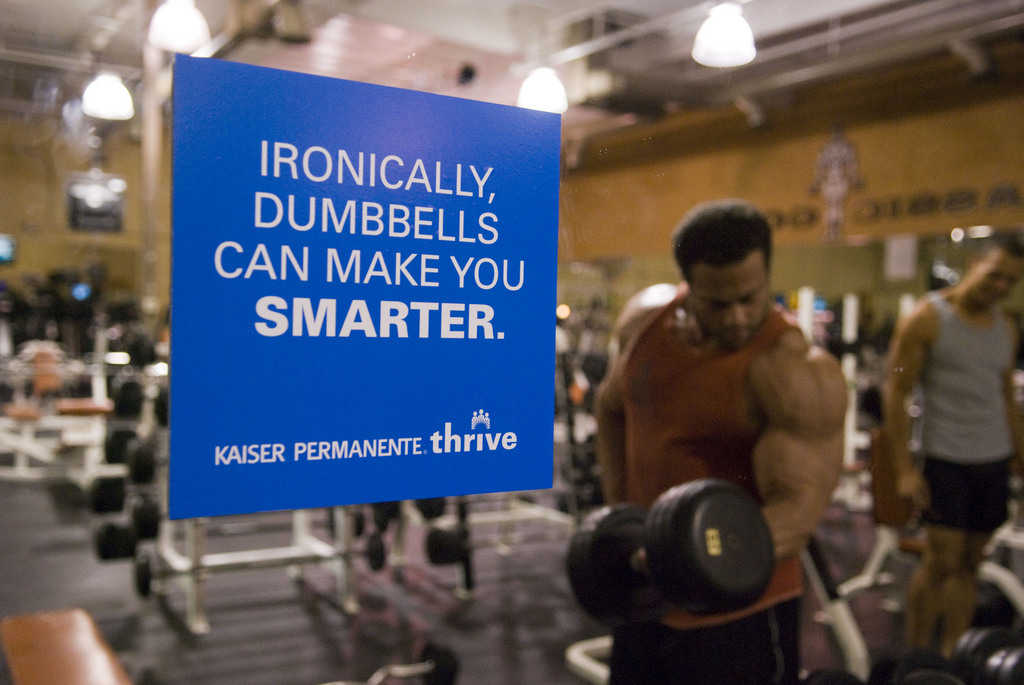 Thinking about trying gym advertising? The gym can be a great place to advertise for a number of reasons. The first thing to understand is that gym advertising is a kind of place-based advertising. Simply put, this means that you're advertising to a select group of people in a select area.
Obviously, the gym is a great place to advertise fitness and nutrition products for the simple reason that people there are likely more interested in those kinds of products. Working out tends to put people in a good mood, which makes them more inclined to have a positive reaction to your ad. Lastly, people are likely to run errands after hitting the gym. Right before someone goes shopping is a great time to get them thinking about your brand or product. Let's take a look at some different options for gym advertising.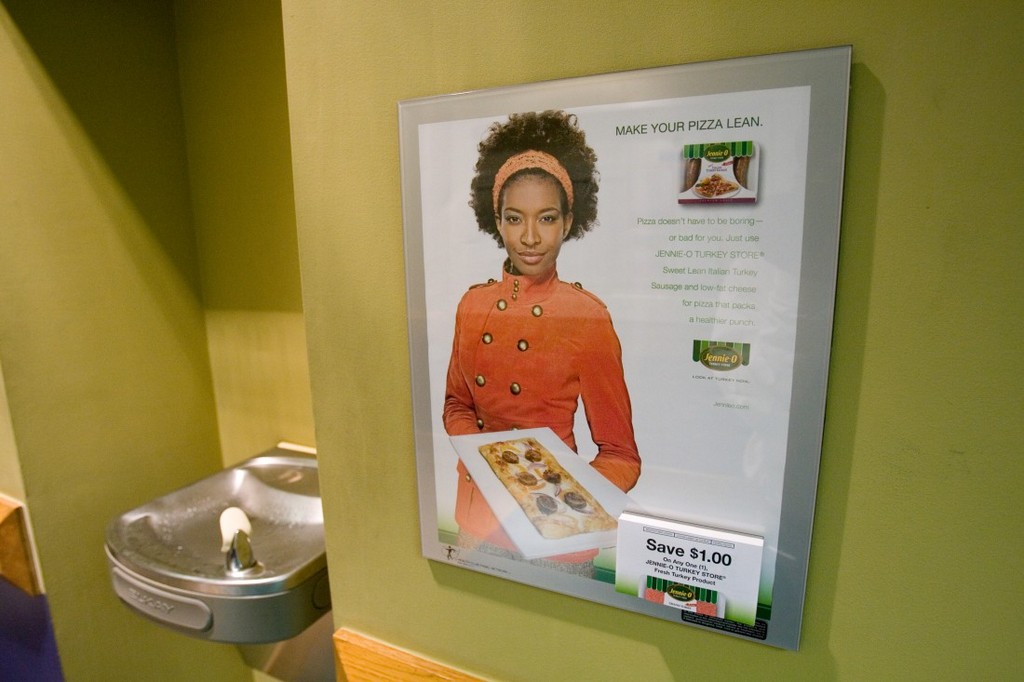 Gym Signage
There are many different creative options with gym signage. Larger gyms often have giant posters or billboards available. Smaller signage, like vinyl posters and wall clings, can go anywhere. Think strategic placement, like on lockers or in tanning booths. Gym signage can be extremely specialized. Imagine your ad on a yoga mat! Many gyms are now adding digital signage. This opens the door for interactivity and even augmented reality.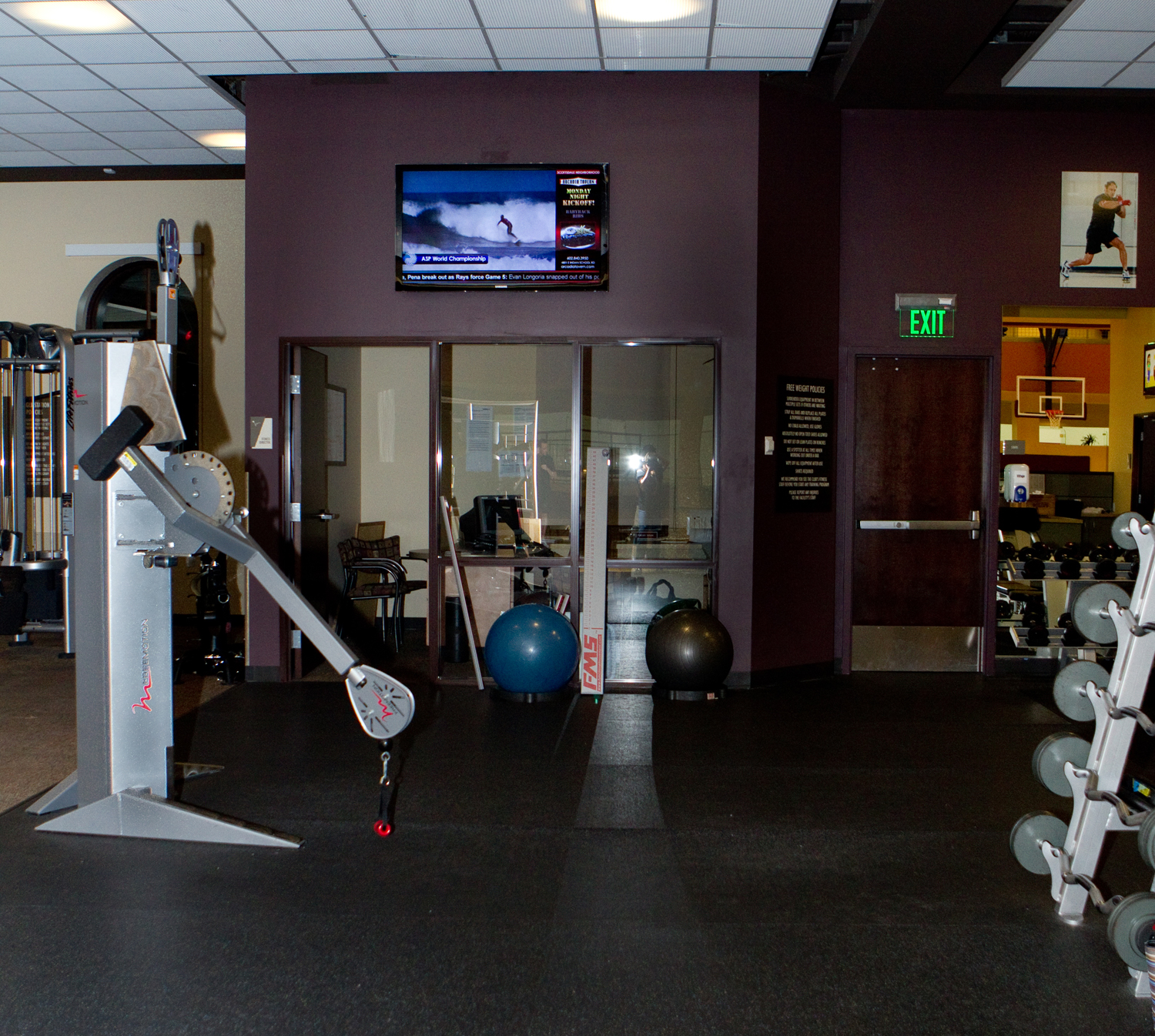 Gym Video Networks
Whether you're sweating buckets on the elliptical or the treadmill, chances are you're staring at a few different overhead screens. Video networks let you serve full commercials with sound. The neat thing about video at the gym is that you can't fast forward through them like you can at home. Some gyms offer video screens on each individual machine, making your ad that much harder to ignore.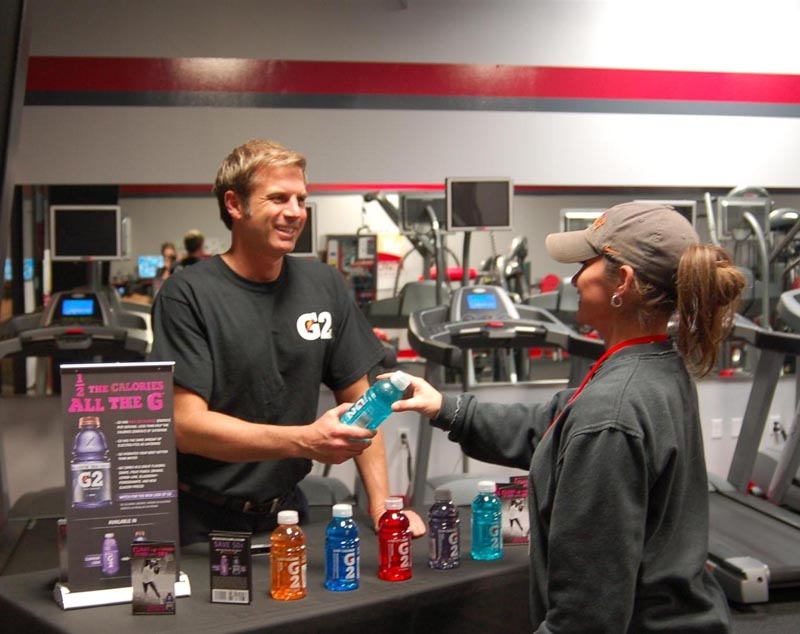 Gym Promotions
Gym promotions are a great way to launch a new product or revitalize interest in an existing product. Having a spokesperson at the gym handing out samples or giving product demonstrations will help increase awareness and engage customers. Not to mention it makes them far more likely to talk about your product to friends, family, and social media.
Like This Article? Share It!