October truly is one of the best times of year to be a sports fan! The MLB playoffs are in full swing, football is officially back, and our next-door neighbors, the Columbus Blue Jackets, are once again competing against their NHL counterparts. Sports season presents great opportunities for OOH advertising. In this blog post, we'll take a shot at explaining various types of stadium advertising and the benefits of each.
---
Jumbotron Features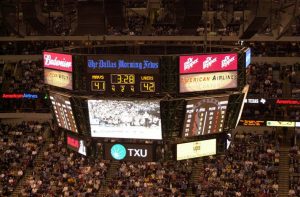 If you've ever been to a live sporting event then you probably know that when your attention is not on the field (court, rink, pitch, etc.) it's probably focused on the Jumbotron instead. These massive digital video boards are commonplace in almost every sports venue and are a premier location for your OOH advertisement.

Advertising features on Jumbotrons are typically 30-90 seconds long and are displayed either after a play or during a timeout. By disguising these ads as attention-grabbing entertainment segments such as top plays, team trivia, and stadium-wide raffles fans can remain fully immersed in their experience while simultaneously connecting with brands' promotions.
Stadium Signage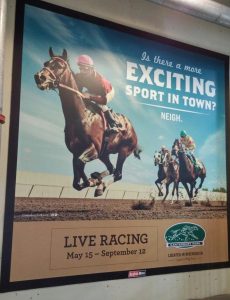 Branded signage is another very common and effective stadium ad format. These signs or posters are placed in concourses, stairwells, elevators, and even parking structures. Despite being relatively conventional in nature you can be sure these ads will reach the hoards of fans who roam the stadium looking for their seats, restrooms, and concession stands.
Branded Stadium Seating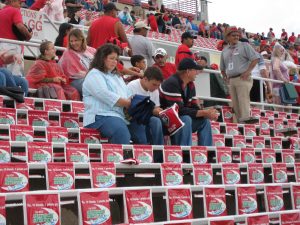 Branded seating is another productive form of stadium advertising that makes an impact the moment fans take their seats. Seat advertisements refer to branded giveaway bags, containing a variety of goods and information, that are affixed to the backs of fans' seats before the start of the game. Placing these ads at one of the fans' first points of contact with the stadium makes your brand stand out, and immediately prompts users to engage with your offering. By investing in seating advertisements you place your brand directly at the fingertips of consumers and encourage continual interaction both during and after the game.
Turnstile Advertisements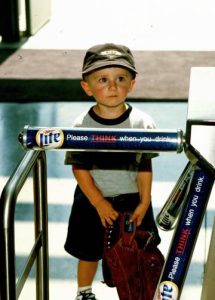 Turnstile ads generally come in the form of customized sleeves that can be slipped over the existing turnstile bar, transforming it into an eye-catching OOH display. Placing these ads on turnstiles at the entrances of stadiums and arenas, either before or after security checkpoints, obligates long lines of fans to personally interact with your advertisement on their way to the game.
Start your search for stadium and arena advertisements with DOmedia, the host to the largest database of OOH vendors in the US, and get one of these eye-catching displays today!
Like This Article? Share It!