DOmedia, the host to the largest database of OOH vendors in the US, is constantly encountering innovative vendors. In our Vendor Spotlight series, we attempt to highlight these companies and explain to you how they are pushing the industry forward. Today we're focusing on Scenester Projects, an experiential media and marketing agency specializing in high-impact and engaging outdoor campaigns.
Founded in 2009 by CEO Frank Lopera, and facilitated by CMO & Partner Katja Douedari, Scenester Projects is committed to helping brands identify their objectives, build creative street marketing solutions, and connect with their consumers. Their OOH offerings include experiential media, static and video projections, pop-up trucks, alternative billboards, and more.
Experiential marketing is all about engaging with consumers. Scenester Projects uses a variety of unique formats to get people excited. They have worked with several big brands, including Apple Music, McDonald's, and Givenchy.
According to CEO Frank Lopera:
"Our outdoor media and marketing campaigns offer an alternative to traditional media tactics and have proven to be very effective in reaching targeted audiences at concerts, sporting events, high-traffic areas and nightlife spots nationwide. The result is maximum exposure for brands and products with an instant ROI."
If you want to learn more check out the Scenester Projects vendor page here.
Want to be featured on our blog? Fill out our short vendor questionnaire here.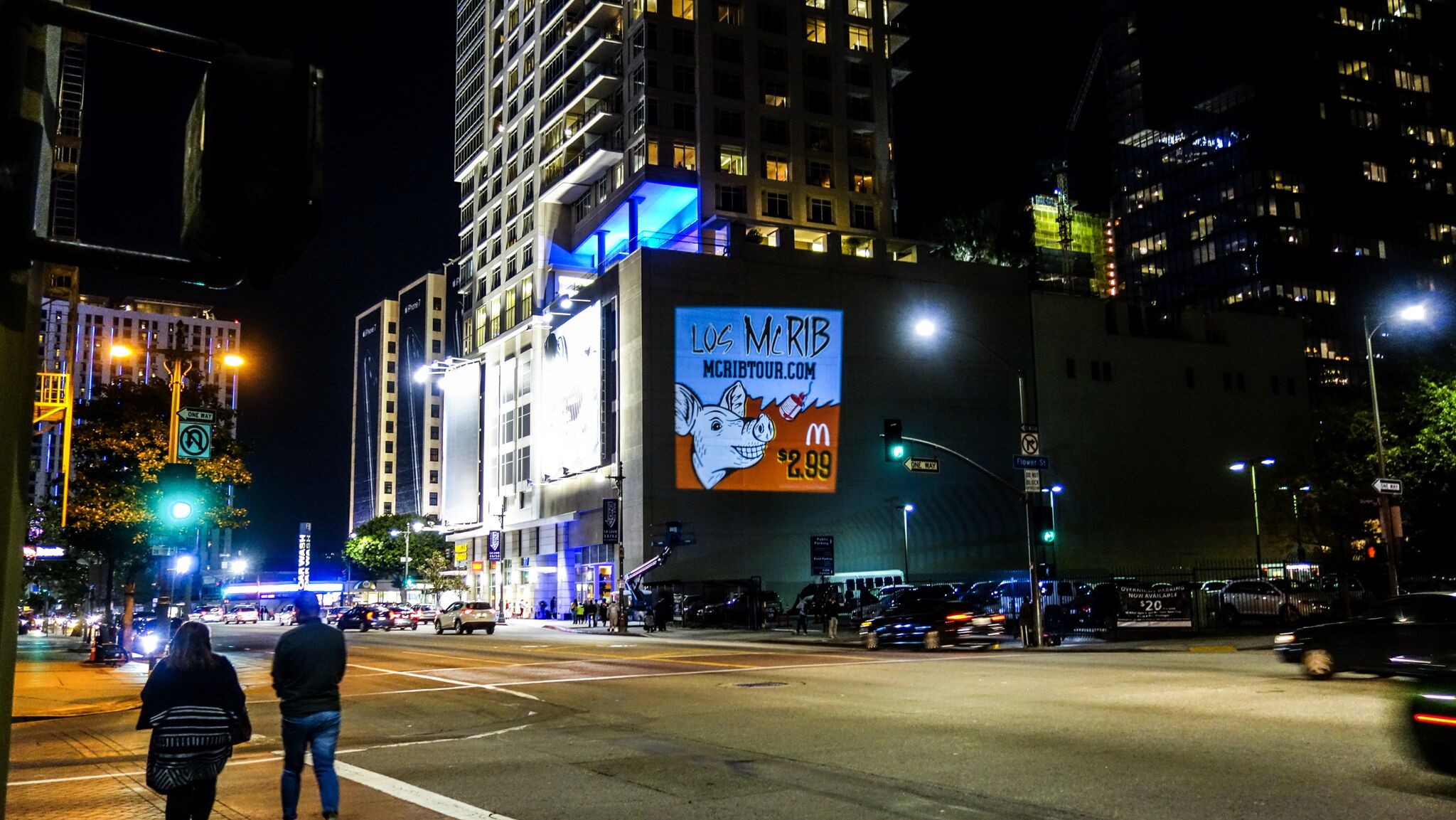 Like This Article? Share It!