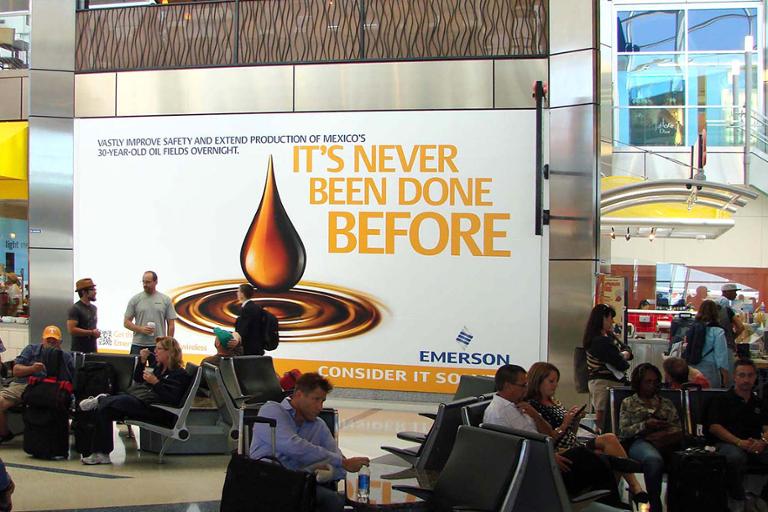 According to the Bureau of Transportation Statistics, over 58 million people are projected to fly domestically for the holiday season.  While this increase in travel is surely great for airlines and travel companies, it can also be a major opportunity for OOH advertisers. This post will detail the different forms of airport advertising, and explain how to make an impact on the hordes of holiday travelers that are sure to be buzzing around in airports all across the country.
Airport Baggage Trolleys
Airport baggage trolleys can be found all over the airport, but are especially prevalent in the area between passenger drop off and security check-ins. The ads placed on them usually measure 19″ (w) × 23″ (h) and are very effective because their reach can extend past just the person pushing the cart. They also can be simultaneously directed at the other passengers who will see the ad as the cart moves around the airport, essentially serving as a mini mobile billboard!
Scrollers & Hoardings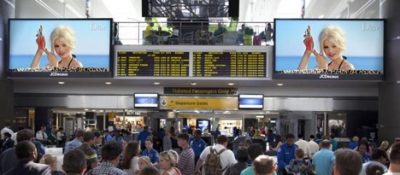 Banners, digital ads, and scrollers can be effective when placed at nearly any location within an airport. If you want to maximize your OOH opportunity think about placing ads next to flight information/update boards, in the space between gates, or in high-density waiting zones (i.e. boarding gates, security check-in, etc.). Considering all the traffic that the holidays are bound to bring in, placing an ad in a location where attention is sure to be focused has the potential to make an OOH offering especially impactful.
Baggage Carousel Ads
The final stop for nearly every airline passenger is baggage claim and unfortunately, the time here is often just time spent bored, waiting for bags to arrive. Take advantage of these idle minds and give them something to look at. Place a banner ad on top of the baggage carousel, or even wrap the carousel itself with an OOH advertisement! Any ad placed at baggage claim is sure to engage the masses of passersby attempting to exit the airport.
---
Now that you know are familiar with various types of airport advertising head on over to DOmedia, the host to the largest database of OOH vendors in the USA, to find the perfect OOH airport display for this holiday season. 
Like This Article? Share It!