Thanksgiving is a staple American holiday, but that doesn't mean it's the only time to show thanks and support to your community. OOH advertising is a great way to get any kind of message out into local communities, and using that platform to advocate for strength and support is a great way to use that space.
Our team at BillboardsIn works with nonprofit and other supportive organizations all year round to help build local strength through helping the hungry, and supporting members of the community by helping build careers, guiding through transitions into new walks of life, and supporting recovery, like those below.
Martha's Kitchen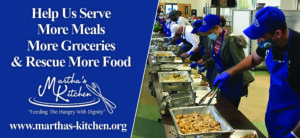 Martha's Kitchen is a nonprofit organization in the San Jose area that first opened back in 1981, and whose mission is "feeding the hungry with dignity, no questions asked." Dedicated to providing food for those who need it, Martha's Kitchen serves nearly 100,000 meals each month.
Rosemary's Babies Co.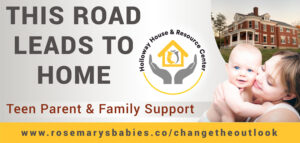 Rosemary's Babies Co. is an organization that helps teenage parents in the greater Cincinnati area transition into adulthood by focusing entirely on their needs by providing both in-person and virtual support. This support includes educating them regarding life skills, STEM education and the arts, and finance and health.
Project IOWA

Established in 2011, Project IOWA helps people at all stages of live to explore and find their purposes, to help lead to a fulfilling and stable career, having helped over 400 people get a stable income so far.
The DOOR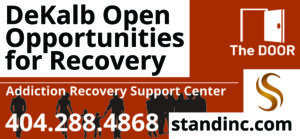 Based in Decatur, Georgia, DeKalb Open Opportunities for Recovery (The DOOR) began in 2015 as an initiative of Stand, Inc. and provides a wealth of services that assist individuals with getting back on their feet in the wake of addictions, such as drug and alcoholism. Some of the services include social support activities, employment assistance, and housing support.
Like This Article? Share It!