We love to spotlight buyers and sellers using DOmedia's software to be more successful in the OOH media space. Today –  for the first time – we will be featuring a buyer using DOmedia's self-service e-commerce OOH buying and planning platform: BillboardsIn.com. Jus Agency, a full-service ad agency based in London, bought their first billboards through BillboardsIn.com in October 2022 and ran a 4 week campaign in Times Square to promote their agency services to potential U.S. clients. 
About Jus Agency – via JusAgency.com:
Jus Agency, pronounced Jús, represents the essence of growth. Our agency ethos is all about squeezing every resource possible to get our clients the best results through marketing and expert team hires. Our mission is to provide our team and partners with the best experience and long-term results. When Jus Marketing Founder Julia Ager launched an e-commerce brand called Jus Eyewear back in 2016, she fell in love with growing businesses on every budget. Matched with her ten plus years marketing experience, the project scaled quickly and organically grew into marketing consulting projects with London's tech, B2C and e-commerce start-ups. Since then, the agency has evolved into a dedicated, driven and dynamic team of experts focused on serving a wide range of clients worldwide. While Jus Marketing HQ remains rooted in London, we continue to work with international clients worldwide.
Here is a bit about their campaign, Jus Agency, and their experience buying OOH advertising on BillboardsIn.com. 
What is your name:
Julia Ager (Strategist and Director – LinkedIn)
What is your company's name?
Jus Agency 
How long has your agency been serving clients?
3.5 years
What's been your past experience with out-of-home media (used a lot, rarely used, etc)?
Relevant for some clients
What was a recent campaign or client where you utilized billboards or other out-of-home media?
Agency ads in Times Square.
See video from Jus Agency on Twitter:
Update 🧵Major moment for the Agency as we complete a rebrand, celebrate our incredible team hires, launch our new site and marketing automation offering, wrap up web3 projects with a global brand, announce social plans and celebrate 3 years of agency life 🎉 pic.twitter.com/MviTSkYWKn

— Julia Ager | Jus Agency 📍 NYC (@jusagency) October 18, 2022
Artwork: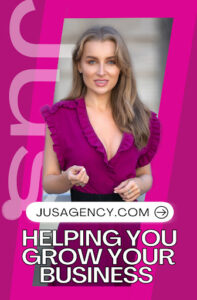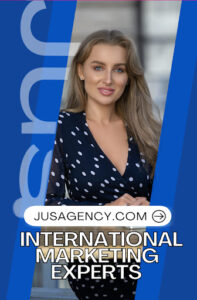 What was your experience working with BillboardsIn?
10/10 amazing team and service
BillboardsIn and participating media vendors on DOmedia have helped over 150,000 agencies and advertisers access OOH media, many for the first time. To make sure you are participating fully in BillboardsIn, use this form to request more information from DOmedia's seller support team, or email OOHSupport@DOmedia.com
Like This Article? Share It!