Competition has been fueling up this week in the Gas Pump Signage business with the announcements of Gas Station TV's plans to double its network size and Outcast Media's merger with PumpTop TV and Health Club Media Network. For those media lovers who are unfamiliar with the space, here are 8 Gas Pump Signage Companies currently listed in the DOmedia Marketplace.
Click to learn more about these products and connect directly with these growing companies!
---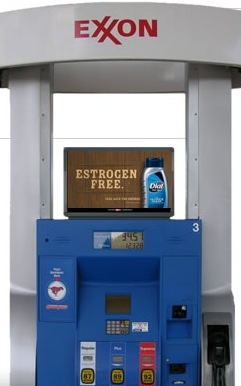 AllOver Media knows alternative out-of-home media. The company's President, Tony Jacobson, was one of the founders of the indoor advertising industry! No company knows the complexities or has successfully executed as many indoor and gas pump campaigns over the years as this enthusiastic and entrepreneurial team. AllOver Media saw the trend emerging: time spent with traditional media was declining. Reaching captive audiences would be the key to successful advertising in the future so AllOver developed medias that couldn't be tuned out, turned off or missed. AllOver Media uses gas pump, convenience store, indoor print and digital animation to hit captive audiences they move throughout the marketplace. Service and quality driven – and fun to work with… the company has got it ALLOVER other out-of-home media companies!
Learn more about AllOver Media's Gas Pump Tops >>
---
Brite Media Group is a leading alternative media company helping advertisers build one-to-one relationships with consumers throughout their daily lives. Brite Media Group is composed of four companies, BriteVision Media (coffee sleeve advertising), GSA Media (gas station pump top advertising), AdverTickets (valet and machine-issued parking tickets and cash jackets) and its national indoor advertising company. With a nation-wide presence, Brite Media Group's four companies reach millions of consumers every day.
Learn more about Brite Media Group's Gas Station Media >>
---
Captive Audience Advertising specializes in Alternative Advertising and marketing strategies for the modern age. Since the company began in 1996, it has led the way with indoor ambient advertising, then Gas Pump Billboard Advertising, and most recently with Mobile Billboard Advertising. Captive Audience Advertising's programs provide customers with better ways to reach their target audience, making your advertising dollars work smarter.
Learn more about Captive Audience Advertising's Gas Pump Billboard Advertising >>
---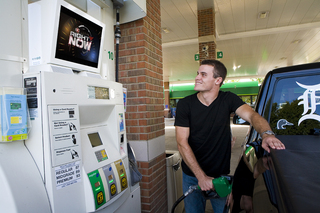 GSTV is the largest away from home television network delivering a one-to-one consumer viewing experience , showcasing premium content from first-rate programming partners like ESPN, NBCU, local Accuweather and original content to consumers during a natural 5-minute pause point in their day.   GSTV can reach and engage on-the-go consumers like no other media.
Learn more about Gas Station TV >>
---

NEWPORT BUSINESS MEDIA is the undisputed leader in innovative, effective media services for trucking and its allied industries. The vast, highly fragmented North American truck market becomes easily accessible through Newport's unique multi-media network. DIESEL PUMP TOPPERS pump it up with out-of-the-ordinary, non-traditional advertising. DIESEL PUMP TOPPERS allow you to build your brand image, convince a trucker to make a purchase, generate a direct response or direct a trucker to another location. You need DIESEL PUMPTOPPERS to catch the eye of the trucker as he is refueling his vehicle as well as when he's walking to/from the cashier to pay his bill.
Learn more about Newport Media's Diesel Pump Toppers >>
---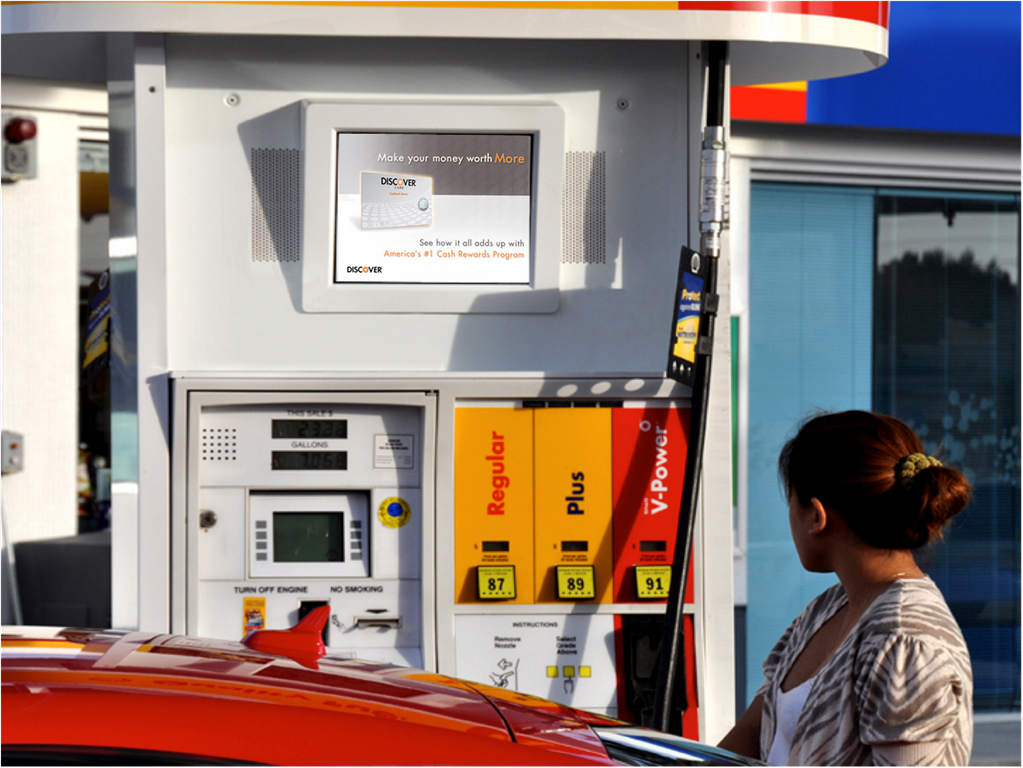 Outcast is a leading digital media company reaching on-the-go consumers while they fuel their vehicles. High definition LCD screens and rich sound entertain captive consumers creating a 1:1 communication platform for advertisers without ad skipping or channel surfing. The Outcast Network reaches more than 20 Million active consumers each month when they are active, off the couch and in a purchsing frame frame of mind. Advertisers that have used the Outcast network include McDonald's, MasterCard and Honda and many more. The company is privately held and is headquartered in Santa Monica, Calif. with offices in New York City.
Learn more about Outcast Media's PumpTop TV >>
---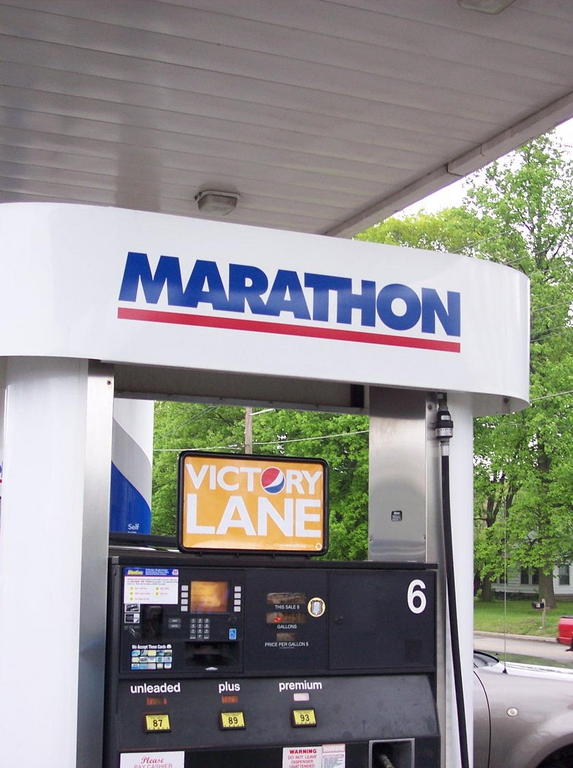 With over 10 years of experience executing non-traditional creative ideas from companies and their agencies Pacific Media has formed long lasting relationships with thousands of different types of sponsor locations all over the country. Our wide range of opportunities allows your company to expand traditional marketing ideas into endless possibilities. With over 12 years of experience in Gas Pump and non-traditional out-of- home advertising,Pacific Media combines national presence with local representation on all non-traditional campaigns.
Learn more about Pacific Media's Gas Station Advertising >>
---
petroTV taps into a captive audience by utilizing high-definition LCD screens strategically placed at gas pumps.
Learn more about petroTV's Gas Pump Digital Screens
---
All images and logos used are from the DOmedia Marketplace and are self represented by the user.