Talk about monetizing your assets! While some airlines are beginning to quietly review advertising opportunities on their planes, Skybus is unabashedly offering up anything and everything they own to potential advertisers. Napkins, tray tables, headrests, overhead compartments, in-flight announcements…heck, even the plane itself. Check out this co-branded execution for Nationwide: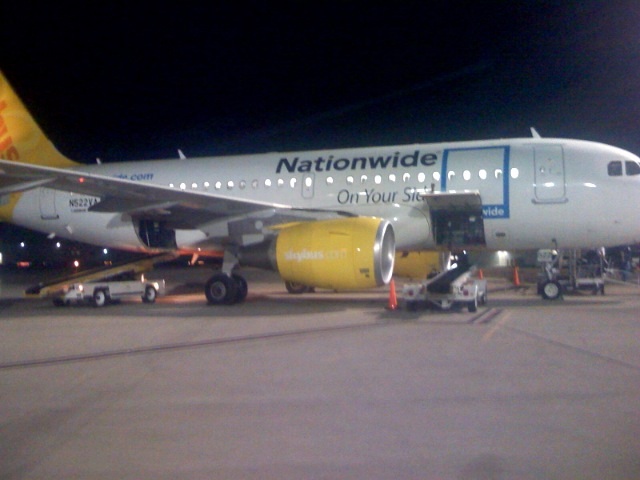 For anyone new to Skybus, the airline is a Columbus-based low-cost carrier currently serving 14 markets nationwide. They launched the company back in November 2006 with their first flights taking off in the spring of '07. Billing themselves at the "next-generation low cost carrier" allows them to think – and act – outside the box…including looking for non-traditional revenue streams. By offering up both traditional and non-traditional marketing opportunities to advertisers, the airline can offer low fares (as low as $10 per ticket) while keeping their investors happy.
Chances are good that you'll begin to see branding messages popping up on other carriers as well. Ryanair, Europe's leading low-cost carrier, has successfully offered up advertising opportunities on their planes to offset operating expenses. A handful of US carriers are reportedly considering the option as well, as their P&L statements continue to take a beating.
While we're definitely excited to see such a unique alternative medium hitting the marketplace, we also want to give kudos to Nationwide for, once again, kicking typical financial services marketing to the curb. From Kevin Federline TV spots to wallscapes that continue onto the parking lot below, their innovative approach to brand messaging continues to impress us and keep us waiting for more.
Like This Article? Share It!