As many already know, this week marks the 56th Annual Cannes Lions International Advertising Festival, the largest competition for advertising creativity in the world. And new this year: judges are focusing more on actual business results of the entries instead of relying on creativity alone.
This week, a trend revealed itself among the Outdoor Lions winners, a trend that appears to represent the out-of-home industry as a whole. In past years, traditional out-of-home–such as billboards and street furniture–has dominated the winner's pedestal. But the times are changing.
Out-of-home advertising used to refer mainly to one type: traditional forms. But that's before the introduction of digital screens and internet access for the masses. If this year's Outdoor Lions revealed anything, it's that out-of-home isn't what it used to be. What was once limited to a static, one-way message is continuously evolving into an interactive experience that not only targets an audience, but involves them as well.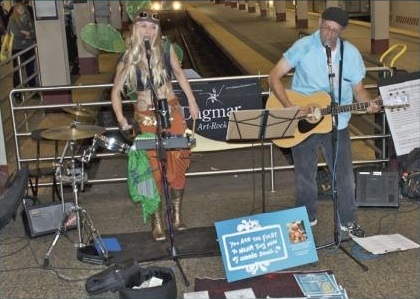 The Outdoor Grand Prix runner-up (that only lost by 1 vote), the "Dig Out Your Soul" campaign promoting Oasis' new CD, included street musicians performing some of the album's unreleased tracks in the subway stations of NYC. It was creative, innovative, and got people's attention. By utilizing the outdoor space like they did, the campaign grew exponentially when passersby began taking pictures and videos, later posting them on the internet and sharing them with friends and family.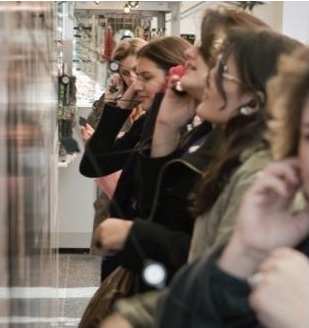 Another interesting entry was HBO's Big Love interactive billboard which won a Gold Lion. According to the entry's presentation board,
"Everyone has something to hide. HBO's show Big Love is about a large polygamous family leading complex lives full of deception and lies. To promote it, we developed interactive audio billboards featuring everyday people (not characters from the show) with jacks built into their heads. You could use your headphones (or ones handed out by our street teams) to plug in and hear their secret thoughts. These ranged from alcoholism to gambling addiction to an overweight man who wears a slimming girdle to a woman who secretly hates her baby and what it's done to her life. The boards also featured a jack by the logo with a promo of the clips from the new season."
What used to be an industry centered around billboards with one-way messaging has now become one in which limitations have all but dissolved. This year's Cannes Lions winners & runners-up redefine out-of-home as we know it by developing innovative campaigns capable of interacting with consumers.
Like This Article? Share It!