If you were anywhere in Columbus' Arena District today, it would have been impossible to miss. Parked right on Nationwide Blvd in the heart of the district (and conveniently across the street from DOmedia World Headquarters) is a huge GE: ecomagination semi truck carrying a larger-than-life propeller from a wind turbine. The truck and propeller are part of ecomagination, GE's effort to help "solve the world's biggest environmental challenges," according to their site. One of the program's commitments is to engage the public through creative advertising. So they got their hands on a giant wind propeller, branded it, and are now taking it on the road as part of the "Catch the Wind Tour."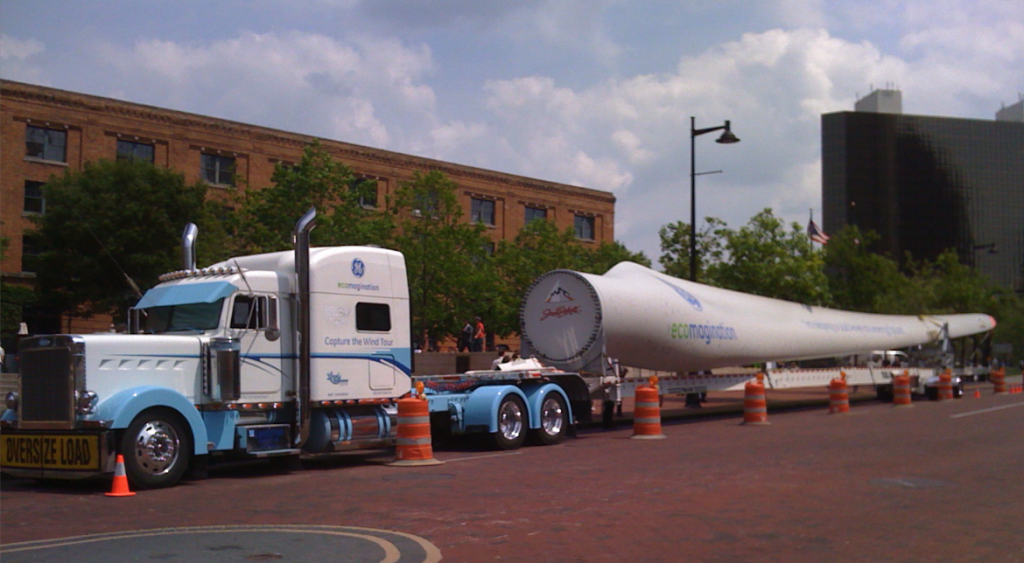 Aside from its sheer size, the traveling campaign is raising awareness in the mid-west by encouraging people to make a commitment of their own. Written on the side of the propeller is a simple sentence: "I'm helping to build America's energy future." By signing their name on the propeller, passersby join the thousands of others already committed to the cause.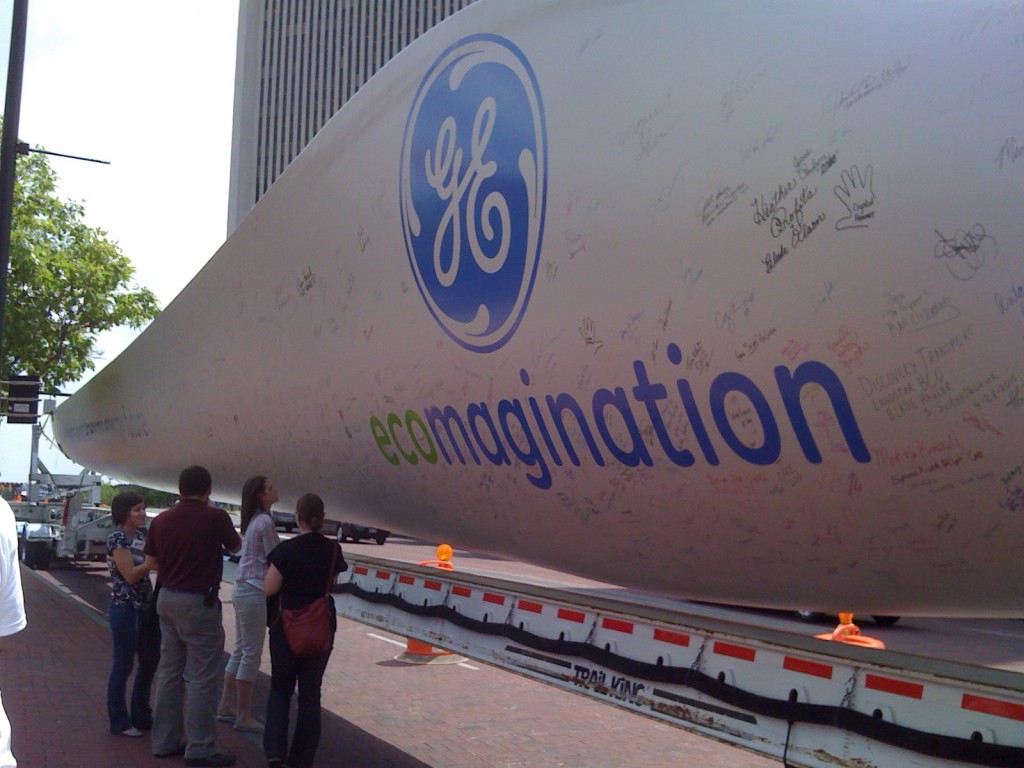 GE wasn't the only company taking advantage of the busy pedestrian superhighway on this gorgeous Friday. Toyota was also in attendance, complete with a wrapped plug-in hybrid car touting an amazing 100+ mpg.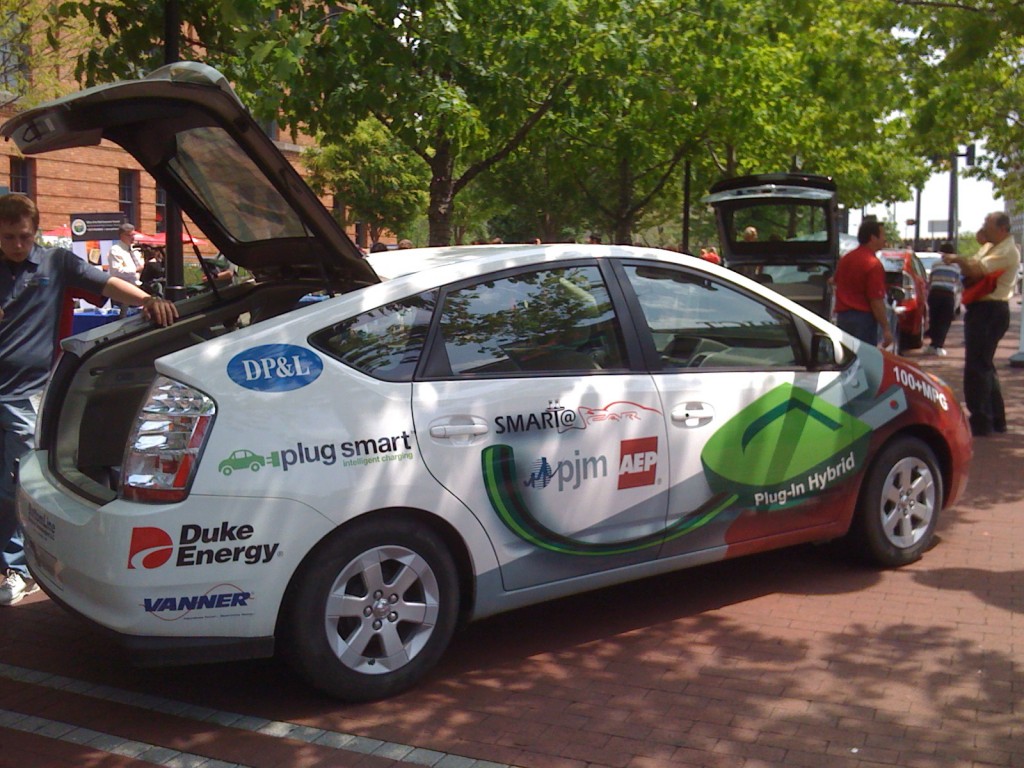 And I can't forget CD101, parked in front of the arena, handing out free ice cream (now we're talking)! The picture below shows the Arena District is no stranger to OOH. The four large billboards continuously spotlight the biggest brands, while the main digital screen is a great resource for weather, upcoming concerts at the arena, and much more. And, of course, the reliable Miller Lite clock off to the right.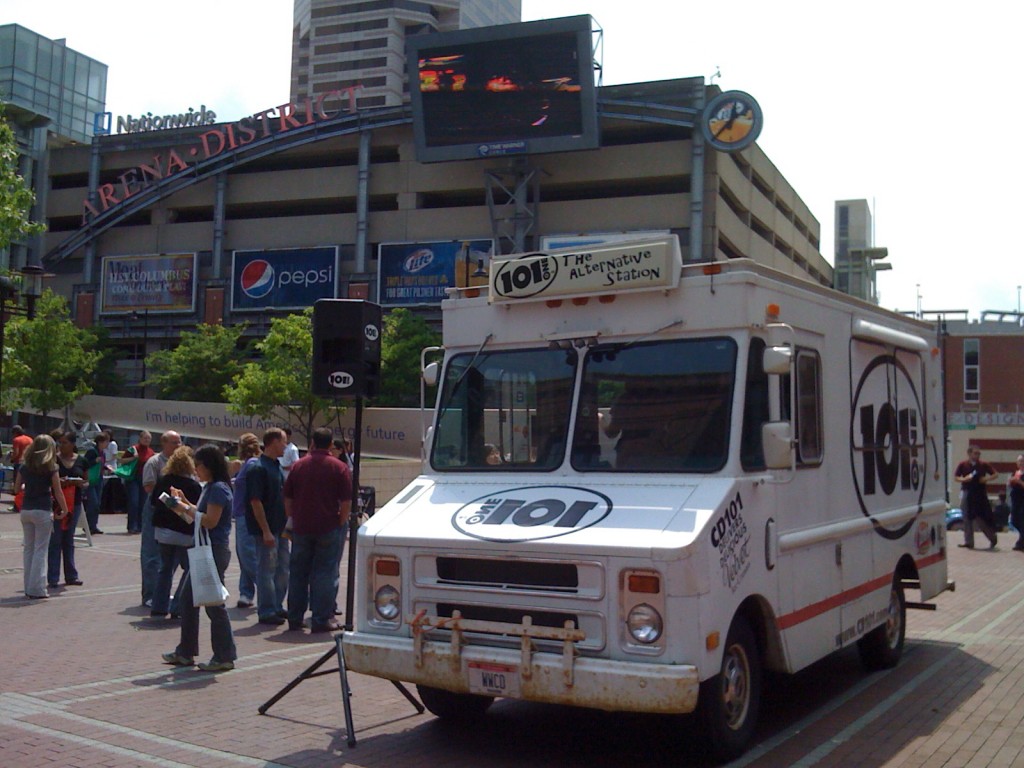 Like This Article? Share It!