DOmedia would like to welcome the following new out-of-home media sellers to DOmedia, the Larget Marketplace for Out of Home Advertising. These exciting companies offer several out of the box, buzz-generating media products in the top markets ranging from competitive printing services to high-profile permanent bulletins, digital place-based media in restaurant, mobile billboards and street team advertising.
Click on a company name below to learn more and request a quote for your next advertising campaign.
---

Company: All Points Media
Category: Transit – Mobile/Truckside
Markets: 300+
All Points Media specializes in creative, custom fit, out of home media solutions. Our ambient media programs are designed to deliver cost effective impressions to specific demographics at high impact locations around the country. With over twenty years of Outdoor Advertising experience, All Points Media has established itself as a leader in the Alternative Media segment. Through our expertise in the industry, we have created innovative products widely viewed by experienced media buyers as cutting edge. Our products include a variety of alternative programs around the country and a unique advertising concept consisting of AdVans. Over the years, we have developed a positive reputation from our clients, which include some of the largest agencies and brands in the world.
---

Company: American Outdoor Advertising, LLC
Category: Billboards – Permanent Bulletins
Markets: Ohio, Indiana, Florida, Kentucky
American Outdoor Advertising is a growing billboard company locally owned and operated in Dublin, OH. We currently have billboards in Ohio, Indiana, Florida, and Kentucky. We continue to expand each day!  Our billboards are located in key cities on highly traveled roads and highways. We have locations at strategic intersections and attractions throughout major cities such as Columbus, Dayton, Indianapolis, and Orlando.
---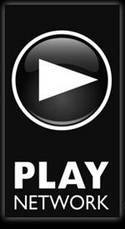 Company: PlayNetwork
Category: Digital Place Based Advertising
Markets: Entire US
As the leading global provider of creative and customized media solutions for retail, hospitality, health and fitness, banking, and other business environments, PlayNetwork is the industry's end-to-end services provider for branded music, messaging, video media programs, entertainment media, and systems integration services. Based in Redmond, Washington, PlayNetwork has been recognized on the Inc. 500 list, most recently as number 27 on the top list of media companies, and the Deloitte Fast 50 list as one of the fastest growing private companies in North America. We currently provide music services to more than 50,000 commercial subscriber locations in more than 50 countries'€"reaching more than 8 million consumers daily.
---

Company: News America Marketing
Category: Alternative – Venue Based Signage, Clings / Decals, In-store / Convenience Store, and Location Based Mobile
Markets: Entire US
News America Marketing® is the nation's premier marketing services company. Our broad portfolio of in-store, home-delivered and online media helps brands stand out in today's cluttered marketplace. Our powerful advertising and promotion programs'€"united under the SmartSource® brand name'€"are relied upon by the country's leading companies for their wide consumer reach.
---

Company: InnerWorkings
Category: Production / Printing Services and Promotional Item Services
Markets: Entire US
InnerWorkings leverages value engineering techniques to build a bridge between a creative concept and the finished product. We're always looking for better ways to build this connection, and we believe every project has room for improvement that benefits our clients. Drawing from our extensive print knowledge and production expertise, we often recommend minor project adjustments '€" such as alternate substrates, coatings, bindings, sizes, mailing methods and production methods '€" that can yield far better outcomes and create a more intelligent, useful product for the end user.
---

Company: Keystone Outdoor Advertising, Inc.
Category: Billboards – Permanent Bulletins
Markets: Philadelphia, PA
Keystone Outdoor has been a cornerstone for permanent bulletins in the Philadelphia Metro Market since 1977. Our inventory includes some of the highest profile, highest traffic locations in the area. We offer competitive pricing and will negotiate very efficient package programs.
Like This Article? Share It!