Here are 7 new vendors that offer unique and eye catching media in a variety of venues. From doctors' offices to wallscapes, pedicabs to golf carts, and digital signage to traditional billboards, these sellers have you covered.
Click any company name below to view their Company Profile on DOmedia and Request a Quote.
---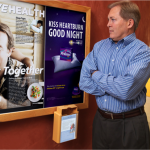 Category: Venue Based – Point of Care Signage
Markets: Across the US
Euro RSCG is a leader in Point of Care Marketing with the largest in-office footprint that features a single-sponsored ad with adjacent editorial. Marketing services also include direct to consumer sampling and/or literature, as well as experiential marketing.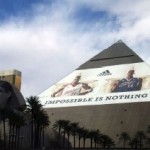 Category: Digital Billboards, Wallscapes, and Taxis
Markets: Las Vegas, NV and Salt Lake City, UT
Elite Media Inc. is a Las Vegas-based outdoor advertising company specializing in wallscapes, building wraps, billboards and other outdoor advertising media. Elite Media Inc. specializes in convention and event advertising. Their Phoenix taxi division is now the exclusive provider of advertising for Discount Cab's fleet of more than 600 taxis, including the nation's largest fleet of Toyota Prius cabs. They also offer taxis in Salt Lake City with exclusive airport coverage.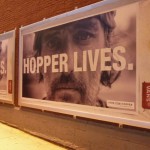 Category: Clings/Decals – Wild Postings
Markets: Entire US
Switch it owns owns & operates a network of legally permitted outdoor advertising displays, providing advertisers the opportunity to penetrate neighborhoods and/or demographics where traditional billboards may be restricted or not permissible due to zoning or space restrictions.
Their advertising panels allow for interchangeable formats, offering clients the flexibility to buy locations as dedicated wildposting (with posters) or as bulletins (with traditional billboard vinyl).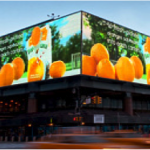 Category: Wallscape / Spectacular – Digital
Market: New York, NY
A2aMedia is a technology-driven media company that designs, markets, sells, operates, and installs unique and patent protected transparent LED outdoor media systems on building facades of well-placed structures, creating unique outdoor messaging platforms.
A2aMedia is a progressive company with exceptional experience in brand management, architecture and real estate, advertising, media development, and site licensing and permitting.  The Company is strategically placed to dominate the largest formats of outdoor media and visual display.
Category: Venue Based, Mobile, and Other (Email)
Markets: 28,000 golf courses across the U.S.
Golf+ delivers the most valuable audience in golf. They know more about their audience than most media. They know who they are, where they are, what they are doing, and they help them by engaging them to do better at what they are doing for 4+ hours. They know which clubs they hit, and how far. They know if they are putting well, chipping or driving the ball further–per round played.
Golf + is the only GEO targeted media in golf. They have 28,000 golf courses activated and ready to accept campaigns in static, and rich media. Buys can be made globally, nationally, by zip code, by DMA, by longitude and latitude.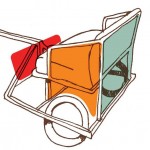 Category: Guerilla / Street Team – Pedicabs
Market: Austin, TX
DirtNail is a pedicab and mobile advertising company. By having a billboard that is in dynamic motion throughout greater Austin you can reach many more people than a traditional ad and have much greater impact on each one.
Pedicab ads are always guaranteed to be at the biggest events and busiest districts regardless of where they are in the city or how often they change because the operators are constantly and directly financially incentivized to be as close as possible to the highest traffic areas to pick up rides. It is like a billboard that can intelligently move to wherever it is most effective, every night of the week.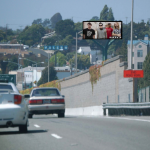 Category: Traditional – Digital Billboards
Market: San Francisco, CA
Ad Art Outdoor owns two state of the art digital bulletins ( 13′ by 28′) on Interstate 80 at Pacific East Mall. Located just 15 minutes from down town San Francisco these bullitins have a DEC of 130,000 each. This is a key arterial in the east bay section of the San Francisco market. Commuters from Napa Sonoma to San Francisco veiw these displays.
Like This Article? Share It!