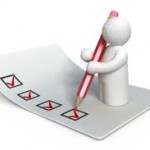 Bill Gerba of WireSpring is conducting a study to gauge the level of industry optimism. See below to take this quick 3 question, anonymous survey.
Take the survey below.
If you don't see the survey above, click this link.
WireSpring will publish the results of the survey soon. We're excited to see the results!
What's your thoughts on the DOOH Industry? Leave your candid comments below '†"
Like This Article? Share It!