DOmedia is pleased to announce the addition of 4 new media sellers to our marketplace of out-of-home and alternative media. From permanent bulletins  and digital screens to a gas station digital network, these vendors have the ability to provide all of the roadside impressions you're looking to generate in your next campaign.
Click any company name below to view their Company Profile on DOmedia and Request a Quote.
---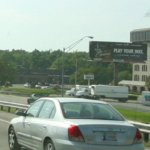 Category: Permanent Bulletins
Markets: OK, MO, AR
Big Time Billboards is a company out of Tulsa, OK with over thirty years experience providing exceptional customer service. With locations in Oklahoma, Missouri, and Arkansas they can provide you complete market coverage.  Let their in-house art director create an eye-catching ad to attract your audience.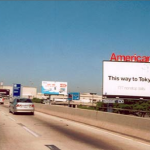 Category: Permanent Bulletins / Posters / Wallscapes
Market: Los Angeles, CA
Regency Outdoor is LA's premium traditional OOH provider with a dominating presence on the Sunset Strip and the exterior of LAX. Regency offers the best and most effective locations in Southern California. '۬Reach your maximum market with billboards and spectaculars, in the most prestigious areas of the Los Angeles Basin and Orange County.  Find them at LAX, on all major freeways, along the Sunset Strip, near the UCLA campus in Westwood Village, and in sight of Edison Field in Orange County, home of the Anaheim Angels.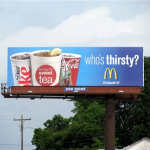 Category: Permanent Bulletins
Markets: AR, IL, LA, MO, TX
Drury Southwest Signs was incorporated in Texas in 1985, and since that time has set a fast pace in the development of outdoor bulletins in Missouri, Arkansas, Illinois and Texas. DSW Signs is based in Cape Girardeau, Missouri, and is a full service out-of-home advertising company. Let them showcase your business on one of their high profile bulletins, Tri-visions or Digital signs.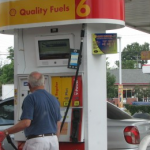 Category: Digital Signage Network – Gas Stations
Market: Lexington, KY
The FUEL VIEW NETWORK uses state-of-the-art 21'€³ dual-side, flat screens on top of gas pumps to deliver an updated 5 minute loop of local news, weather, and advertising directly to the consumer on-the-go. Advertisers are delivered a one on one, captive audience for their message. Gas Retailers increase their traffic, promote C-Store product promotions, and create an overall engaging experience for their customers. Find them at 13 Lexington, KY area Shell stations.
Find More Media Companies
Search through 600 additional media companies in the DOmedia Marketplace and request quotes for your media campaigns for free.
Begin Your Media Search
Like This Article? Share It!