DOmedia is happy to welcome the addition of 5 new media vendors to the largest marketplace of traditional and alternative out-of-home media. This week's additions include traditional billboard companies, Dpb networks, media audit services, ad technology enabling body tracking and gesture recognition, and major event sponsorship opportunities. These companies offer their services in a wide array of venues across the US and are ready to execute your next campaign through multiple channels.
Click any company name below to view their Company Profile on DOmedia and Request a Quote.
---
Category: Events/Sponsorships
Events: 2012 Formula Drift, Camping World Properties, 2012 Nike US Open of Surfing, 2012 Jose Cuervo Pro Beach Volleyball, 2012 Escape From Alcatraz Triathlon
Trifecta Entertainment & Media is the creation of the top executive team behind a decade of success at MGM Television. It is a unique and innovative independent multimedia company engaged in the development, production, distribution, advertiser sales and media sponsorships of programming across a diverse spectrum of media platforms. The vast experience of our partners and staff brings vision, creativity, professionalism, and the ability to take advantage of the constantly changing television and media landscape. Trifecta Entertainment & Media has offices in New York and Los Angeles. A range of sponsorship opportunities are available in 2012 for the events listed above.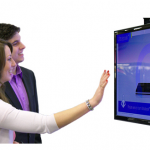 Category: Ad:Tech – Gesture Recognition Technology
Market: Everywhere in the World
Omek is transforming the way people interact with their devices and applications, by providing tools and technology that enable manufacturers and software developers to add gesture-based interfaces to their products. Omek's gesture recognition and body tracking software is being incorporated into a vast range of devices '€" from TVs, set-top boxes and game consoles, to tablets, notebooks and PCs, smartphones, interactive signs, medical and fitness devices, and more. The gesture-enabled applications running on these devices are as far-ranging as games, teleconferencing, physical therapy, product navigation, operating systems, and beyond.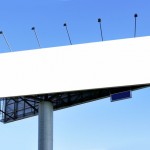 Category: Permanent Bulletins
Markets: New York, NY, Los Angeles, CA, San Francisco, CA, Tampa-St. Petersburg, FL, Miami-Ft. Lauderdale FL, Sacramento, CA, Cleveland, OH, Ft. Myers, FL, Montery-Salinas, CA
Founded in 2009, Integration Media, Inc. (IMI) is a multi-faceted Outdoor Advertising firm that: operates its own advertising locations, acts as an exclusive sales arm for numerous partnerships and acts as a consultant on behalf of clients interested in entering the outdoor advertising world. IMI works in both the traditional Out Of Home (OOH) world as well as the newly developing Digital Placed Based OOH world. Initially representing inventory in Los Angeles, IMI has quickly grown to operate and/or represent OOH in New York, Los Angeles, San Francisco, Sacramento, Chicago, Cincinnati, Boston and Miami.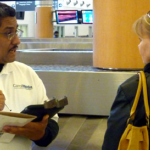 Category: Other – Research / Audits / Compliance
Market: Entire US
Established in 1993, Carroll Media Services, Inc. provides third party audits, quality control, and custom research in the Outdoor Advertising, Promotions, and In-Store / Retail and Movie industries. Carroll Media Services monitors 24 US markets monthly for Outdoor Advertising and maintains the OutdoorAdVault, the most current and comprehensive Out-of-Home Media image database available with over 100,000 images. Through the utilization of over 140 trained Field Professionals in 94 DMA's in North America, the Carroll Media Network has provided outdoor advertising audits / pre-rides, promotion and in-store compliance services, and research for a large variety of blue-chip companies, products, and services.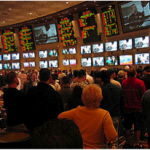 Category: Digital Video Ad Networks-With Audio
Markets: 70+ DMAs
Roberts Media Network is a global media company that focuses on delivering the Avid Male Sports Fan to Brands and Ad Agencies. Roberts Media Network sell's the Avid Male Sports Fan as a Sponsorship opportunity. Their network delivers the United States, Canada, Mexico, the Caribbean, Central America, South America and Western Europe on multiple advertising platforms. What makes them truly unique is that they offer multiple platform Sponsorships to a hyper targeted consumer. They deliver 100% of their audience because their events and locations are the sole purpose of the audience's visit. They allow the sponsor to own the Avid Males Sports Fan's actual space. They are in their home on the Dish Network, on their mobile devices, print publications, the bars they go to, the Casino's they visit, the racetracks they bet at and they provide live and replay videos to the website they go to.
Find More Media Companies
Search through 600 additional media companies in the DOmedia Marketplace and request quotes for your media campaigns for free.
Begin Your Media Search
Like This Article? Share It!