DOmedia welcomes 6 new traditional, digital, and alternative media vendors available for your next campaign. These companies add even more opportunities to the DOmedia marketplace which already has over 600 media vendors and counting. Whether you're trying to reach the consumer at the airport, in-flight, on a trolley, on the highway, or in a doctor's office, these new vendors have you covered. Read more to learn about each new media vendor and view their DOmedia profile to request a free quote today.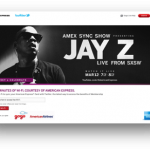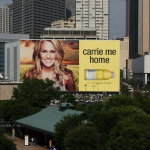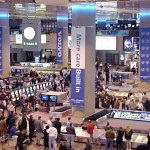 Click any company name below to view their Company Profile on DOmedia and Request a Quote.
---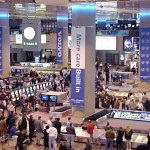 Category: Airports
Market: Las Vegas, NV, Los Angeles, CA, Salt Lake City, UT, Portland, OR
Do you want your product or message in front of 79 million affluent, educated and savvy people every year? You can't get a better location than with airport advertising, and especially Alliance's innovative airport signage programs. Whether you want to reach the cream of the Los Angeles market; have high energy impact in Portland; hit a huge business traveler crowd in Salt Lake; or be in front of the world in Las Vegas; Alliance can take you where you want… and need… to be.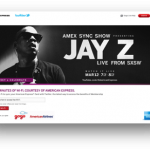 Category: Location-Based (QR/NFC/Bluetooth) – In-Flight Internet Sponsorship
Market: Entire US
Gogo Inflight Internet, recognized by Fast Company magazine as one of the World's Most Innovative Companies, is fast becoming everyone's favorite part of flying. By allowing travelers to get online, in air, Gogo keeps them connected to life. Over 220 million people fly on Gogo equipped flights every year. By getting online with Gogo, passengers gain access to exclusive in-air experiences that keep them connected to life.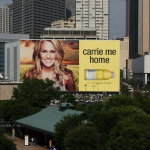 Categories: Wallscapes, Digital Billboards, Subway/ Rail – Trolleys
Market: Dallas, TX
Big Media offers the biggest branding opportunities in the Dallas area with outstanding wallscapes, trolley advertising opportunities, and spectacular outdoor digital displays. Request a free quote today to get their latest and most competitive rates.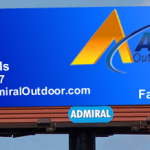 Category: Permanent Bulletins
Market: Eastern North Carolina
Admiral Outdoor Advertising is Eastern North Carolina's premier billboard advertising specialist. They are dedicated to providing high visibility outdoor advertising for their business partners.  Admiral has over 40 billboards which are strategically located in high traffic count corridors of I-40, Hwy 41, Hwy 11 and Hwy 903.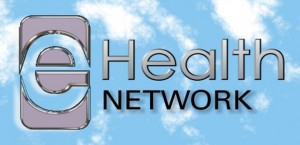 Category: Digital Signage Network
Market: New York, NY
The eHealth TV Network is a place-based digital medium that airs in physicians' offices and hospital waiting rooms throughout the Long Island / New York Metro area. The network provides viewers with original and engaging health and entertainment programming, while delivering direct-to-consumer advertising. Major advertisers include AstraZeneca, EmblemHealth, Atria Senior Living and AXA Financial to name a few.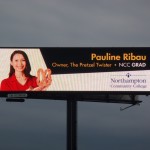 Category: Digital Billboards
Markets: Allentown-Bethlehem-Easton, PA
Tri Outdoor is the only locally owned and operated outdoor advertising company in the Lehigh Valley, Allentown, Bethlehem, and Easton, PA areas. They offer permanent bulletins and digital billboards along major highways. Request a free quote for their latest rates. You'll be happy you did.
Find More Media Companies
Search through 600 additional media companies in the DOmedia Marketplace and request quotes for your media campaigns for free.
Begin Your Media Search
Like This Article? Share It!