This July, DOmedia added 21 new media companies to the Out-of-Home Advertising Marketplace. From traditional and digital bulletins to digital networks, from the point-of-sale to mobile experiences and augmented reality, these media companies offer innovative ways to reach the consumer in a variety of venues and formats. Keep reading to learn more about what they offer and request a free quote today from their DOmedia profiles.
Click any company name below to view their Company Profile on DOmedia and Request a Quote for your campaign today.

---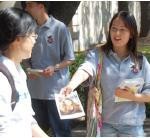 Category: Guerrilla / Street Teams
Market: Entire US
Campus Solutions Inc. specializes in college advertising and Out-of-Home media and can help your product or promotion reach college students and niche consumer groups.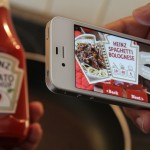 Category: Mobile – Augmented Reality
Market: Entire US
Blippar is the first markerless image-recognition platform for smartphones designed to convert real-world media, branded-messaging and products into instantaneous digital experiences. Through one free app on a smartphone, blippar opens in camera mode and becomes a 'lens' through which real world branded objects, such as press adverts, billboards or retail displays, logos, packaging or even landmarks can become content-rich, interactive experiences.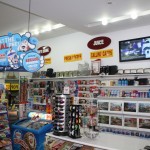 Category: Digital Video Ad Networks – With Audio / Convenience Stores
Markets: Los Angeles, CA; Washington, DC; Houston, TX
Signature Digital Media is a Toronto based DOOH Network with Full 1080p HD digital displays located in high traffic retail locations.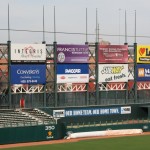 Category: Digital Signage Networks, Promotional Items, Events/Sponsorships, Venue Based Signage – Sports Stadiums
Markets: Across the US
AMI has specialized in nationally popular, family-centric, lifestyle venues within the world of Minor Pro Sports for the past 10 years. Client campaigns have included a wide array of programs tailored to address your specific brand objectives, utilizing a complete range of integrated media and activation tools available.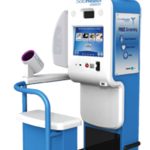 Categories: Digital Video Ad Networks – No Audio
Markets: Top 100 DMAs
SoloHealth is a healthcare technology and data analytics company that enables consumers to take charge of their own health. Their inaugural offering, Eyesite, is an interactive self-service vision testing kiosk, while our newest product, SoloHealth Station, will provide a broader health and wellness experience, offering vision, blood pressure, and body mass index testing.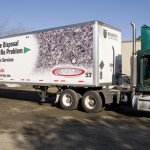 Category: Mobile/Truckside – Tractor Trailer
Market: Entire US
Interstate Fleet Media is a unique mobile media company offering tractor trailers for local, regional and national promotion.  Their national network includes 15 regional transportation carriers with an inventory of over three thousand 48′ and 53′ trailers.
Category: Consumer Products / Venue Based Signage – Register Tape and Grocery Cart Advertising
Market: Entire US
Register Tapes Unlimited, L.P. (RTUI) is a national leader in the creation and distribution of register tape advertisement. Currently, they distribute their product to over 7,000 stores in the United States.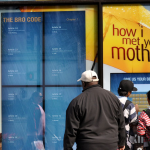 Category: Mobile Experience – Mobile Apps and Interactive Installations
Market: Entire US
Bohemian Innovation is an interactive design consultancy.  They help a large range of clients, from startups in Austin to Fortune 500 companies in NYC, engage with their customers with their brand on a deeper level.  They do so by working with the client every step of the way; consulting, designing, and developing mobile applications and interactive installations.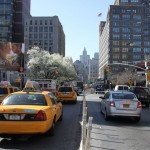 Category: Wallscapes and Bulletins
Market: New York, NY
Red Rock Outdoor is a rapidly growing media company known for innovation and excellence in the development of out of home media properties. These properties include traditional billboards, wallscapes and poster panels located in New York City, the largest consumer market in the United States.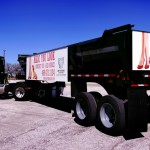 Category: Truckside
Market: Dallas, TX
Optimus Advertising is an exclusive mobile billboard company catering to the Dallas/Fort-Worth Metroplex. With current marketing trends calling for innovative and impressive strategies, Optimus Ads leads the way by accomplishing this atypical yet effective approach by mounting your business ads on our heavy-duty eighteen-wheel trailers.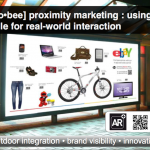 Categories: Mobile Experience, Reach Media, Location Based, and Gaming / Promotions
Market: Entire US
[a'€¢mo'€¢bee] is a global, full-service mobile advertising company with both leading edge technology and deep expertise in strategy, creative development, and media buys, resulting in unparalleled mobile advertising ROI for customers looking to strengthen and extend their brand. Unlike other mobile advertising companies, [a'€¢mo'€¢bee] has leading edge technology solutions that remove the complexity of running a successful mobile advertising campaign.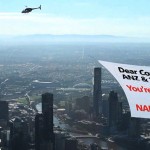 Category: Aerial – Banners
Market: Entire US
Branding by Air is the worlds largest aerial branding expert specializing in aerial branding using its patented system to fly super sized aerial banners and messages. Branding by Air uses its national and International helicopter fleet to fly banners ranging in size from 8,000sq ft to football field sized 50,000sq ft. Other products also include a world first 3D Ram Air product which can be flown in different applications such as gaint cans, bottles or most consumer product shapes.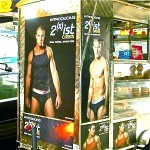 Category: Outdoor Kiosks – Coffee Cart Advertising
Market: New York, NY
Guerrilla Joe offers advertisers first rate advertising at an affordable price. Our advertising occurs through two mediums: on the sides of coffee carts, and on the coffee cups these carts distribute. Advertisers receive a selection of over 550 busy Manhattan Coffee Carts.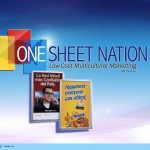 Category: Venue Based Signage – Multi Cultural Targeted One-Sheets
Markets: Across the US
ONE SHEET NATION is your visual presence deep in urban multicultural neighborhoods.
"The Magic Of Temporary Locations" means that every poster fits your unique target audience strategy. They can go far beyond C-Stores and bodegas into laundromats, hair & nail salons, check-cashing and auto parts stores…wherever your target meets and dwells.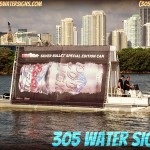 Category: Marine Vessel – Boat Billboard
Market: Miami / Ft. Lauderdale, FL
305 Water Signs is an outdoor advertising company based out of Miami, FL that specializes in ocean advertising through the use of our huge billboard boat.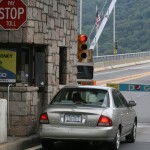 Category: Events / Sponsorships, Venue-Based Signage, Other – Roadway Marketing Opportunities
Markets: Across the US
Travelers Marketing forges innovative out-of-home marketing programs from public sector assets and private sector goals. They turn roadways, toll plazas, bridges, rest areas and more into unique advertising opportunities that grab motorists' attention while they generate new revenue for state agencies.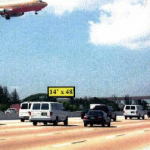 Category: Permanent Bulletins
Market: Ft. Lauderdale, FL
AdsOutdoors offers Billboards on I – 95 & I – 595 in Ft. Lauderdale, FL.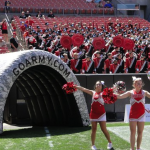 Category: Events / Sponsorships – High School Marketing Partnerships
Market: Entire US
Home Team Marketing (HTM) excels at providing companies and organizations with a better and more effective way to reach their core audiences than traditional media. Nothing is more important and relevant in communities across the country than local high school athletic teams. Companies and brands need to build loyalty and maximize public relations with consumers by making a "real" connection with them.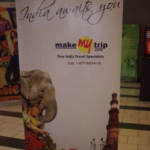 Category: In-Lobby – Cinema Advertising (South Asian / Bollywood Market)
Markets: New York, NY; Los Angeles, CA; Chicago, IL; San Francisco, CA; Dallas, TX; Atlanta, GA; Houston, TX; Seattle, WA
MediaMorphosis manages advertising sales for BIG Cinemas – a premium theater chain with 9 locations in the United States with demonstrated success in serving the South Asian Market. They offer on-screen ads, ads on LCD Screens in the lobby area, Poster boxes/billboards, Kiosks and standees in lobby area and box office handouts/counter cards.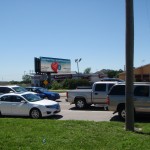 Category: Digital Billboards
Markets: Hutchinson / Wichita, KS
Art Studio Signs offers a digital billboard network in Wichita, Kansas.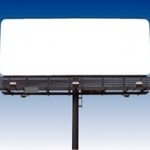 Category: Permanent Bulletins
Markets: Virginia, North Carolina, Alabama
Hughes Outdoor Media offers Bulletins, Posters, Tri-Visions, Mobile Media, and Large Format Printing in Virginia, North Carolina, and Alabama.
Find More Media Companies
Search through 600 additional media companies in the DOmedia Marketplace and request quotes for your media campaigns for free.
Begin Your Media Search
Like This Article? Share It!