Carroll Media Develops First Performance System for Outdoor Advertising
Metrics based on TAB OOH Ratings provide actual campaign delivery
Carroll Media Services Inc (CMS), an independent OOH media auditing, tracking and research company, launched OutdoorAdTrak Posting Analysis, the first program to provide performance ratings for outdoor advertising. Using TAB's Out of Home Ratings data as its base, the new program is a value-added service for all CMS clients who retain OutdoorAdTrak field audit services.

OutdoorAdTrak Posting Analysis is a CMS proprietary program that provides an audience delivery rating/index for the Out-of-Home media buying similar to what advertisers get with other media and works with any OOH program that has impressions as a base for it's currency. Reach and frequency is also computed.
The program uses real performance attributes recorded in the field by CMS agents to assess to what degree purchased impressions should be adjusted. Aspects such as proper illumination, on-time posting, visibility standards, and overrides are among considerations that factor into a final performance metric.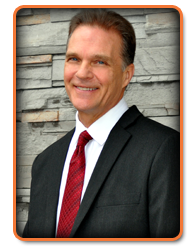 CEO Glenn Carroll noted: "Now advertisers have a solid performance index for OOH just as they have had for other advertising media, which will enable them to track actual (vs. purchased) CPMs & Reach/ Frequencies, determine campaign ROI and serve as a benchmark for future planning."
OutdoorAdTrak Posting Analysis is an extension of Carroll Media's 20 year old pre-ride and post-buy audit services conducted for some of the largest OOH advertisers, agencies, and media buying firms. The program also addresses the critical need for accountability as defined within OAAA's industry branding initiative developed earlier this year, and takes application of TAB's groundbreaking OOH Ratings from merely planning metrics to actual post buy performance measures.
Ray Rotolo , COO, PosterscopeUSA agrees: "OutdoorAdTrak Posting Analysis is another positive step in OOH's evolution toward becoming a truly measurable and accountable medium on par with TV, print, etc. It brings a dose of "reality" into performance and ROI measurement."
And unlike other media that rely on small sample sizes to determine ratings, CMS typically audits from 50-100% of a client's OOH campaign so the results are both more reliable and expandable. Also, advertisers using OOH media that is not TAB audited can utilize the OutdoorAdTrak Posting Analysis program as long as impressions are the basis for determining audience estimates and rates.
Established in 1993, Carroll Media Services Inc. provides third party audits, quality control, and custom research in the Outdoor Advertising, Promotions, and In-Store, Retail and Movie industries. With 140 field representatives stationed throughout US and Canada, CMS also maintains the outdoor's industry's largest image database (OutdoorAdVault) and serves a diverse roster of blue chip companies.
Taking Outdoor Advertising Accountability to the Next Level
Request a Quote from Carroll Media Services
Like This Article? Share It!