Our tech team has been hard at work making improvements to the functionality and appearance of the Media Data Table in the RFP process. Below is a list of updates and a screenshot to show the enhancements we have made on the Media Data Table within the RFP process.
(New) Frozen rows and columns are now more visually apparent
(New) Ability to resize all rows and columns within the table
(Updated) The autocomplete fields have scrolling built into them
(Updated) Improved scrolling experience throughout the Media Data Table
(New) Validation errors are now grouped by column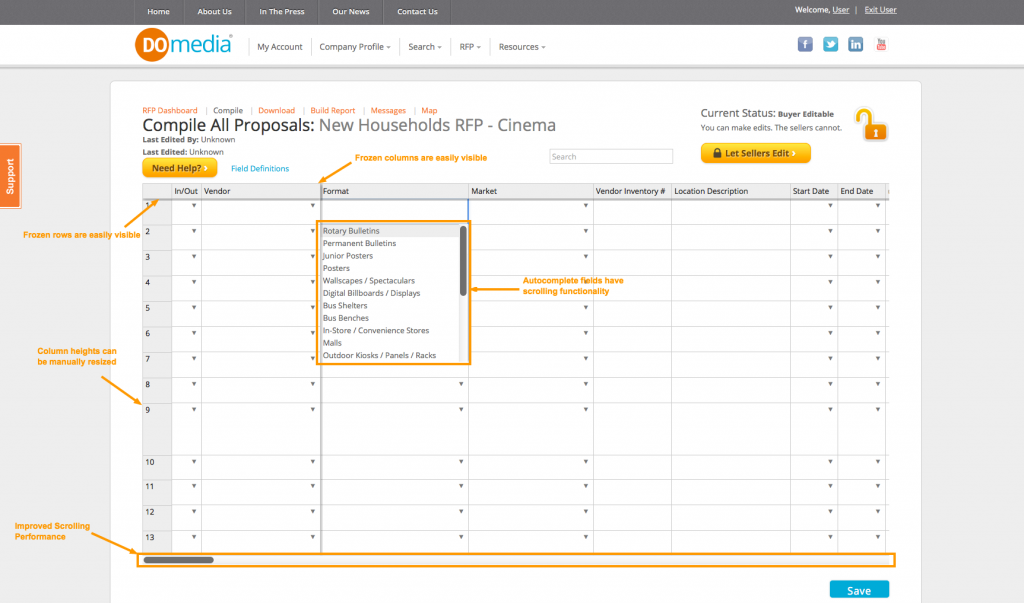 For more information on how to use the Media Data Table, go to our support center »
Like This Article? Share It!