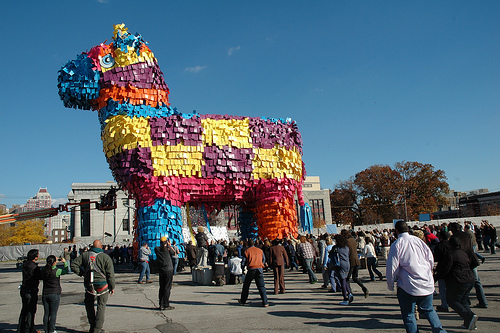 In a recent article by MediaPost, Nancy Fletcher, President of the Outdoor Advertising Association of America (OAAA), found that nine of the top 10 product categories in out-of-home (OOH) advertising showed revenue increases in Q2, 2015, despite a decline in overall advertising spending.
The nine product categories are:
Miscellaneous Services and Amusements
Retail (image 2 or 4)
Media & Advertising
Public Transportation
Financial
Insurance & Real Estate
Government, politics & Organizations
Communications
Automotive Dealers and Services
As we recently reported, Out-of-home advertising revenue was the only traditional media to see significant growth in Q2. Despite this growth, we believe OOH advertising is still not being used to its full potential because it lacks the targeting and analytics of other types of advertising.
We created DOmedia's suite of OOH ad-buying tools to ease these burdens for advertisers and brands. Domedia's mapping capabilities, search functions and integration with the Traffic Audit Bureau help advertisers increase the effectiveness of their out of home advertising buys. Our software helps media vendors by making out-of-home advertising easier to buy, and helps agencies convey its effectiveness to brands. Give us a call at our offices in Columbus, Ohio to learn about our mission to change the way media is bought and sold.
Like This Article? Share It!