Search off client location list
Users now have the ability to select a Client Location list when searching for assets on the DOmedia Search page. Selected Client Location list assets will be displayed on the search results map. Agency users can now also add or modify a Client Location list from the Search page.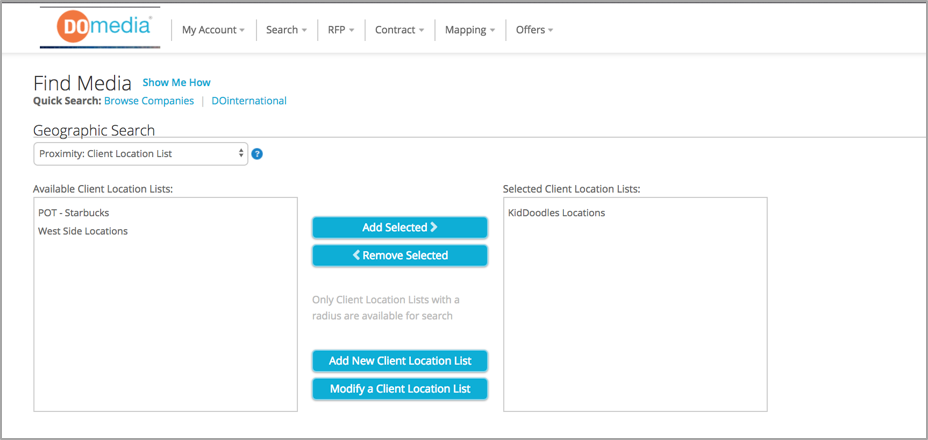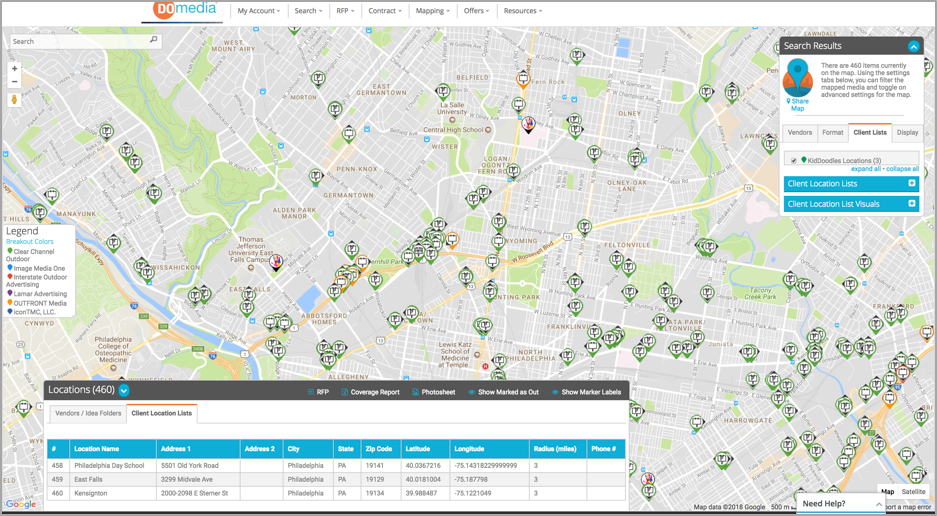 Option to expand clustered pins
Users now have the ability to select or deselect whether units should be clustered on a map. Units in close proximity to each other are automatically clustered on DOmedia maps to maintain optimum performance. Users can now turn this clustering on or off. By turning off clustering, users will see all units represented individually on the map.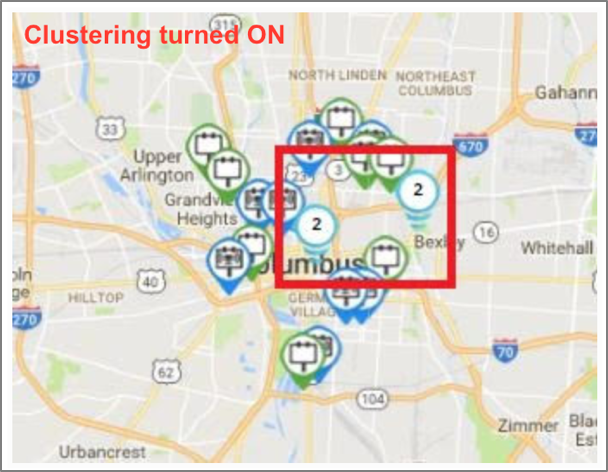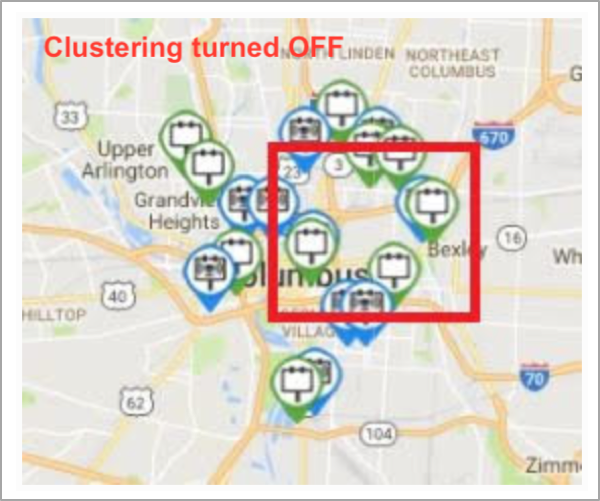 Improved client and vendor data import from strata
For agencies pushing contract data to Strata, the process has been improved with two new enhancements. Clients loaded in Strata can now be imported into DOmedia and matched with existing DOmedia clients (when applicable), or added to the DOmedia client list. Vendors loaded in Strata can now be imported along with the Vendor ID and Media Type.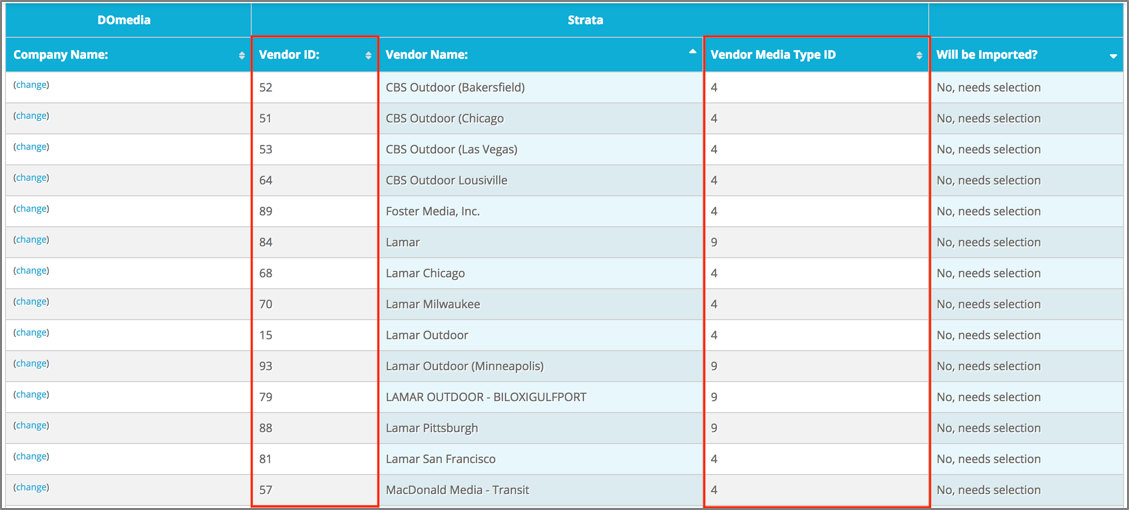 Ability to collect production grids and spec sheets
DOmedia now allows buyers to request and collect spec sheets and production grids. This data will be submitted by vendors, then captured and compiled in a new Production Counts page.  Specification and creative detail will also be automatically stored in the Traffic Campaign page.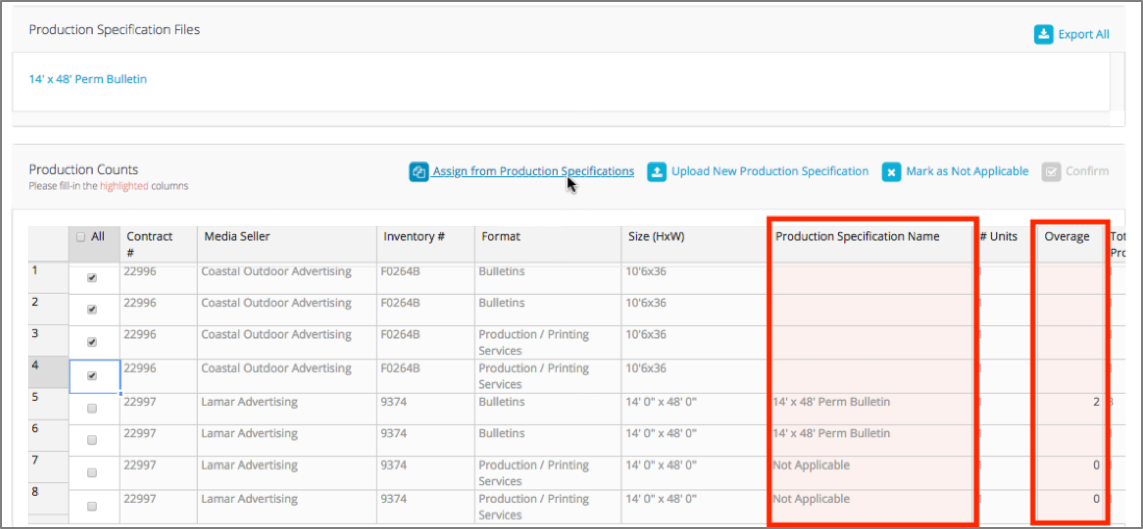 Tech Fees passed to media ocean
When applicable, DOmedia can now be configured to pass appropriate tech fees (TSF) to Media Ocean (MBOX) for each contract billing line item. TSF data will be pushed to MBOX via a separate Tech Fee .txt file
Like This Article? Share It!