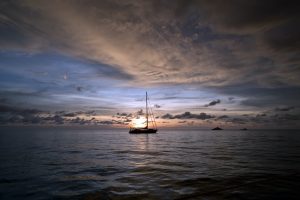 The ad industry is increasingly coming to terms with a "new normal." Clients' needs have changed in response to the economic slowdown, and their advertising budgets have changed too.
In a time of such uncertainty, it can be easy to become bogged down in the tasks of the next week, day or hour. But, this won't last forever. We have to plan for the future – for recovery.
In a few short months, clients will be placing campaigns again. There will still be an election. There will still be an economy. And, as clients look to salvage what's left of 2020, they'll expect agencies to work faster and more efficiently than ever.
Today's "new normal" is an opportunity to invest, evolve and become a company prepared for the future. DOmedia's integrated software system for planning and buying OOH media can empower your team to do more volume, do more faster and – if need be – do more with less.
Ready to try the software that powers America's most efficient media teams? Try DOmedia with no long-term commitments: Schedule a consultation.
If you aren't sure how our cloud-based media planning and buying tools can help your media team transition to work-from-home, here are a few reasons agencies like Kinetic, Publicis, Novus and Harmelin have chosen DOmedia:
Online access to 1,400 media vendors and 1M+ assets
One unified system for planning, buying, trafficking and contracting.
Easily share data with teams and managers.
All RFP & contract data documented and saved in the cloud.
Productivity reports for managers looking track remote users.
Like This Article? Share It!