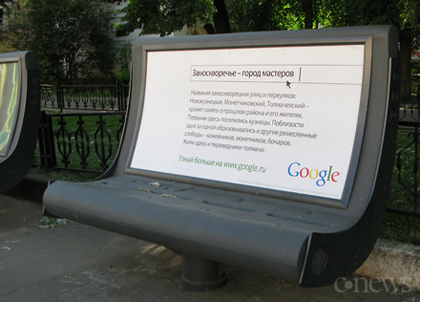 Either I've become Google-fixated or the search juggernaut is becoming a mainstay in the press lately. Last week, I talked about Google Adword TV ads and now Google itself is going offline with an extensive outdoor campaign in Russia, hoping to cut into the 15-year-old Russian search engine of choice, Yandex.
The reported $250,000 investment includes more than 5,000 outdoor advertisements, including benches and stickers at bus stops and subways. With so much marketing attention being focused on the digital space, it's great to see that one of the pioneers of online advertising – and a proponent of "the right ad to the right people at the right time" – understands the effectiveness of a well placed ad on a bench.
Like This Article? Share It!