DOmedia welcomes the following out-of-home media sellers to the DOmedia Marketplace. These exciting companies offer numerous engaging, eye-catching media in the country's top markets ranging from interactive digital place-based media in executive office buildings to high-impact wallscapes, billboards, posters, cinema advertising, street teams and digital mobile trucks.
---

Company Name: The Wall Street Journal Office Network
Markets: Top 15 DMAs
Category: Digital Signage Networks
Venues: Office Buildings, Elevators, Lobbies
Products: :15 Standard ScreenPage and Full ScreenPage Ads
Units: 780 Venues
Description: The Wall Street Journal Office Network, launched in 2006 by Dow Jones & Company and Office Media Network, is a leading place-based integrated marketing and communications company in the lobbies, elevators and high traffic areas of premiere office buildings throughout the nation's top 15 DMAs. The network utilizes the latest in advanced technology to deliver up-to-the-minute news, building messages and advertising through high-definition digital flat-screens.
---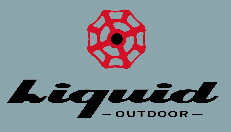 Company Name: Liquid Outdoor, LLC
Markets: Top 13 DMAs for Traditional Media, Top 85 DMas for One-Sheet Posters
Category: Permanent Bulletins, Wallscapes / Spectaculars, Venue-based Signage (one-sheet posters), Outdoor Kiosks / Panels / Racks (Newsracks)
Products: One Sheet Posters, Backlit Newstands, Bulletins, Wallscapes & Spectaculars
Units: 140 faces / walls, one-sheet posters and newsracks vary by market
Description: Liquid Outdoor is a dynamic independent out-of-home media company. The company offers clients an impressive portfolio of advertising products including high-impact wallscapes and bulletins in major markets, a nationwide network of C-Store advertising, along with other non-traditional media opportunities. Expertise, knowledge, experience combined with strong product offerings makes Liquid Outdoor an asset to all its clients.
---

Company Name: Brilliant Broadcasting Concepts
Markets: Deployable
Category: Digital Mobile Billboards, Digital Video Ad Networks – with Audio (Malls), Guerrilla / Street Teams
Products: Digital Mobile Trucks, Boardwalk Digital Advertising, Viewsonic E-Poster, LCD Backpacks
Units: 10 Mobile Trucks, 25 Posters, 100 LCD Street Team Backpacks
Description: Brilliant Broadcasting Concept Inc. specializes in Digital Advertising and Signs: Mobile, Indoor and Outdoor Advertising on a state of the art Digital Signage System Platform.
---

Company Name: Cinema Promotion
Markets: Select cities in Utah, Nevada, Arizona, and Idaho
Category: Cinema Screen
Products: Pre-Show Movie Advertising
Units: 20 Theaters in 4 States
Description: It is Cinema Promotion's goal to provide you with the most effective and affordable advertising solution in today's dynamic market. The company believes that on screen advertising is that perfect stage to promote your business. Pre-show advertising at the movie theater is the perfect way to find a captivated audience, and relay very specific messages with no distractions. Cinema Promotions has plenty of packages to choose from that will fit your business and advertising needs perfectly. The company is confident that advertising on the big screen will provide that boost for your business that you are looking for.
---
Search using DOfind – the OOH Industry's Most Powerful Search Tool – to locate media inventory for your advertising campaign from over 485 media sellers like these in the DOmedia Marketplace.
Like This Article? Share It!