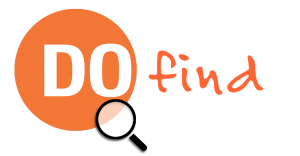 Here is DOmedia's latest trend report analyzing the activities of over 3000 media buyer/seller users in the DOmedia Marketplace. Find out what media buyers were searching for using 
DOfind
, what media sellers were offering and what markets were attracting the most activity in the fourth quarter of 2011.
---
Q4: Marketplace Activity
Marketplace Trends
Oct – Dec '11
Media Buyers (Companies)
594
Media Sellers (Companies)
592
Campaigns Searched/Planned
1386
Media Sellers Receiving an RFP
45%
Q4: Top Market Searches
The majority of media searches centered around the big cities. Not surprisingly, these DMAs have a larger population and thus attract more advertising attention. Interestingly enough, the top 5 DMAs made up more than half of all DMA searches.
Q4: Top Media Category Searches
As expected, billboards, alternative, and digital networks were still the most frequently searched categories in our marketplace. These results were based off searches that specifically selected categories. DOmedia has also recently introduced several new media categories to DOfind: mobile, cinema, and social. As the mobile and social advertising scenes begin to expand, we'll make sure to keep an eye on their search trends!
Q4: Top Venue Searches
The large percentage of media buyers selecting roadside venues may be attributed to the popularity of the billboard category. Hospitality, retail, and transit were the next most popular venues selected in Q4. These results were based on venues that were specifically selected.
---
DOfind
, the industry's most comprehensive media search tool, is a product of DOmedia that allows media planners and buyers to find media by simply selecting criteria, such as location, category and venue.
Like This Article? Share It!