DOmedia is happy to welcome 4 new OOH media sellers to the marketplace of out-of-home and alternative media. New media offerings include traditional bulletins, mobile billboards, outdoor projections, and licensed content feeds for digital signage networks. Whether you're looking to execute a traditional OOH campaign, or considering a new alternative, these vendors offer eye catching options in a variety of formats and venues across the US.
Click any company name below to view their Company Profile on DOmedia and Request a Quote.
---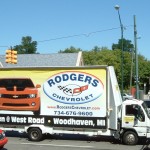 Category: Mobile/Truckside Billboards
Markets: Detroit, Indianapolis, Cleveland, Toledo, Chicago
APS Mobile Ads is one of the premier Michigan, Ohio, Indiana, Illinois and nationwide mobile billboard advertising companies. If you'd like to ensure your target audience receives your message, let APS Mobile Ads go to work for you. Conventional advertising will never capture your audience's attention like huge moving mobile billboards.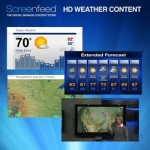 Category: Ad:Tech – Digital Content
Market: Entire US
Screenfeed offers licensed feeds of content for digital signage that grabs the attention of your viewers. Content channels are specifically built for digital signage '€" segments are kept short and updated frequently to keep your screens showing fresh content.  If you have regular viewers in a given campaign expanding months, why would they continue to look at your advertisement on a screen or billboard day after day? Give them a reason with that day's trending story about Adele or inform them of events in their area that correlate with your brand.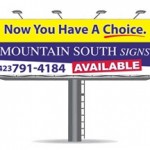 Category: Permanent Bulletins
Market: Johnson City, TN
Mountain South Signs is a new billboard company offering quality billboard sites in Johnson City and the Tri-Cities, Tennessee area. They are not the largest outdoor advertising supplier but a local company with value added services to offer clients. They understand marketing needs and you will not be burdened by large corporate '€œCookie Cutter'€ requirements.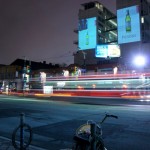 Category: Projections
Market: Entire US
TMMSB is a technology driven production agency specializing in projections and interactivity. As global innovators in projection based technologies, TMMSB work with leading brands, agencies and advertisers to create unforgettable visual experiences. Services include night projections, large format projections and projection mapping & interactivity.
Find More Media Companies
Search through more than 600 additional media companies in the DOmedia Marketplace and request a quote for your next campaign for free.
Begin Your Media Search
Like This Article? Share It!