This week DOmedia announces the addition of 5 new out-of-home media sellers to the marketplace. These newest DOmedia participants bring new opportunities to the categories of digital video ad networks, mobile experience, subway/rail, taxis, permanent bulletins, and digital billboards. These media companies have diverse offerings in markets across the US, and are ready to execute your next campaign. Read more to learn about each new media vendor and view their DOmedia profile to request a free quote today.
Click any company name below to view their Company Profile on DOmedia and Request a Quote.
---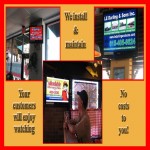 Category: Digital Video Ad Network – No Audio / Restaurants and Hair Salons
Market: Baton Rouge, LA
Serving Baton Rouge with low-cost, effective, local advertising. See your ad in local restaurants and other high-traffic locations. Putting your business in the public eye 1000's of times each day directly to your potential clients. Capture Media allows you to keep your company name on the minds of your prospective customers by visual repetition over and over again throughout the parish or county.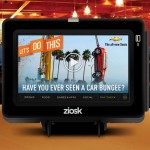 Category: Digital Video Ad Network – No Audio & Mobile Experience / Table Top Restaurant Digital Kiosks
Markets: 33 DMAs across the US
Ziosk is revolutionizing place-based media by leveraging a captive, aggregated, untapped, receptive audience while they're in an act of purchase. No other OOH medium enjoys 50 minutes of dwell time with 20+ minutes of active engagement. By placing a digital touchscreen tablet on every table within major casual dining chains (Chili's, Applebee's, etc…), Ziosk allows brands to tap into the original social media network–the dinner table. From static and video playlist loops to custom built interactive branded games and apps, Ziosk can customize a marketing solution that accomplishes any brand's OOH or interactive objectives.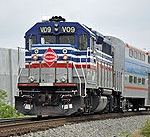 Category: Subway / Rail – Sponsorships
Market: Virginia
A sponsorship with the Virginia Railway Express gives you daily exposure to a minimum of 10,000 high income household residents from Northern Virginia at VRE stations and on their trains. Along with this great exposure your specials and exclusive ClubVRE deals are showcased on the VRE's facebook page. On the trains, a sponsorship gives you access through ad placement along the inside of the cars and above the doors. Even more value is added through VRE's special QR Code promotion on all ClubVRE posters in key locations at the stops and within the VRE's quarterly newsletter.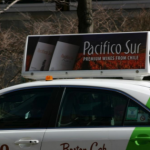 Category: Taxis – Taxi Tops
Market: Boston, MA
Overdrive Media is a new Boston-based taxi media company with a fleet of 400 Boston cabs, the largest and most visible taxi fleet in Boston. Overdrive Media has the dominant position in Downtown Boston taxi top inventory, with brand new hybrid vehicles operating 20-24 hours every day. Overdrive delivers you a premium taxi top program with 100% Downtown Boston exposure, and a unique partnership between taxi media sales veterans and taxi fleet ownership.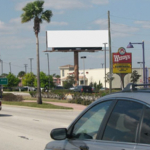 Category: Permanent Bulletins, Digital Billboards, Tri-Vision Billboards
Markets: Orlando, FL & Tampa Bay, FL
Beech Outdoor is a unique "Boutique" billboard company located in the Tourist Center for Florida.  With over 200 billboards in the Central Florida market, they can provide competitive rates and showings without losing the personalized service and response time more closely associated with mid sized firms. From nationally recognized brands to local businesses, Beech Outdoor provides advertising opportunities to support both branding and promotional campaigns.
Find More Media Companies
Search through 600 additional media companies in the DOmedia Marketplace and request quotes for your media campaigns for free.
Begin Your Media Search
Like This Article? Share It!