DOmedia is pleased to welcome four new alternative and digital out-of-home media vendors to the marketplace. This week's additions bring increased opportunities to reach consumers in pharmacies, major retailers, doctors' offices, college campuses, and the streets of LA. Each new seller is an innovator in their field and they are all ready to offer new ways to get your message to the consumer. Read more to learn about each new media vendor and view their DOmedia profile to request a free quote today.
Click any company name below to view their Company Profile on DOmedia and Request a Quote.
---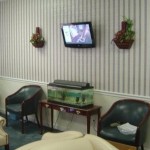 Category: Digital Video Ad Networks – With Audio / Diabetes Health Network
Markets: Across the US
Chicago-based ContextMedia builds waiting room TV networks that empower healthcare professionals to educate and inspire their patients as they make critical decisions about their lifestyle and clinical treatment. Each point-of-care network is condition-specific, tailor-built for lifestyle diseases such as diabetes, and provides programming on nutrition, exercise and disease management.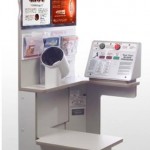 Category: Venue Based Signage / Blood Pressure Station Signage
Markets: Across the US
Merge Healthcare automated blood pressure health stations offer static advertising in over 17,000 pharmacy locations at most major retailers. They have over one million "measured users" each day focused on health and wellness activities, products and awareness. Their health station network of in-store kiosks has unparalleled scale and reach regarding in-store integrated media.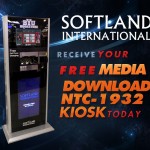 Category: Digital Video Ad Networks – With Audio / Cell Phone Charging and Music Downloading Kiosks
Markets: Currently have kiosks at BYU, Cornell University, and University of Wisconsin-Madison
Softland International is developing a network of free cell phone charging kiosks on college campuses throughout the US. The kiosk has two screens. The top is a 19 inch touch screen that allows the consumers to browse over 12 million song titles while charging their devices. The bottom screen is a 32 inch vertical HD LCD screen that is available for advertising. Softland is currently in discussions with over 50 major universities to place kiosks in their bookstores, student unions and/or rec centers. The program could grow to over 200 locations in the next 12 months.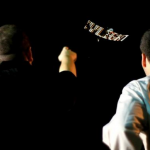 Category: Aerial / Helicopters
Market: Los Angeles, CA
Skylight California is recognized as the leading nighttime aerial advertising company in Southern California. They use an R22 helicopter with mounted banner and scrolling lights to provide an incredibly effective and powerful medium that turns heads and makes sure all eyes are on your company's message. Skylight California stands alone in an otherwise cluttered world of advertising, placing your message in front of thousands of potential customers against the backdrop of the night sky.
Find More Media Companies
Search through 600 additional media companies in the DOmedia Marketplace and request quotes for your media campaigns for free.
Begin Your Media Search
Like This Article? Share It!