Once again this year, the annual TAB/OAAA Conference was a huge success!  On center stage, the industry revealed a new brand position based upon extensive interviews, focus groups and committee meetings held since last year's conference: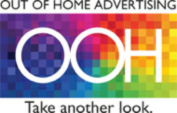 Reflecting the industry's forward-looking & contemporary capabilities that are keeping pace with change, the positioning also focuses on the attributes that define the brand:
The OOH industry is strong and growing '€" but still under represented and the repositioning is the foundation of efforts to shift the way advertisers and agencies think about OOH.
Agency leaders including Laura Desmond and Andrea MacDonald '€" excited about entering the '€œsecond decade of change'€ and the commitment of the industry to this re-positioning '€" emphasized the importance '€œbreaking down silos'€, creating experiences and embracing hyperlocal and SOLOMO.
Agency and brand constituents also broadly implored the use and adoption of TAB Out of Home Ratings (formly Eyes-On Ratings) as the means to help scale and standardize the industry.  The TAB also announced that there are 200 planners now using TAB Out of Home Ratings.  It's an exciting time for the industry and DOmedia is proud to be an industry partner!
Like This Article? Share It!