DOmedia has recently added seven out-of-home media vendors to the largest marketplace of traditional, digital, and alternative out-of-home media during the month of June.  These vendors offer a variety of media ranging from permanent / digital billboards to and sponsorship opportunities in a variety of venues. From the road, to the travel plaza, and the retail store to the contractor showroom, these networks are prepared to reach your customers wherever they drive, shop, or work. Read more to learn about each new media vendor and view their DOmedia profile to request a free quote today.
Click any company name below to view their Company Profile on DOmedia and Request a Quote.
---
Category: Permanent Bulletins
Markets: Baltimore, MD, Washington, D.C.
Stanley Shelter Billboards is a locally owned and operated outdoor billboard company with billboard locations in the Baltimore and DC markets.  All sites are 14 x 48; vinyl copy; on major interstate highways and major surface roads. See how your campaign can benefit from an alternative vendor by requesting a quote today.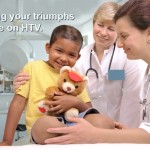 Category: Digital Video Ad Networks – With Audio
Markets: Across the US
The Healthcare Television Network is an informative transmedia television network broadcast inside of hospitals, surgery centers, physician clinics, and retail pharmacies across the US. Broadcast in waiting rooms, common areas, lobbies, cafeterias, lounges, and patient rooms, this innovative solutions-based channel is designed to promote and inform patients, visitors, physicians and staff of the different technologies, service lines and products that each facility has to offer. For advertisers, the network provides a dynamic new platform to reach a captive audience with high dwell times and where healthcare is top of mind. In addition, relative advertising can be placed adjacent to programming from fashion, celebrity, money matters, cooking shows, gardening, and local news and weather just to name a few.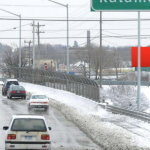 Categories: Permanent Bulletins / Digital Billboards
Markets: Grand Rapids-Kalamazoo-Battle Creek, MI and Detroit, MI
GR Outdoor is an outdoor advertising company based in Grand Rapids, Michigan with nearly 300 faces.  GR Outdoor has a strong footprint in West Michigan including Grand Rapids, Holland and the surrounding bedroom communities.  They also have coverage in Northern Michigan and Detroit.   GR Outdoor has bulletins, trivisions and mid-sized boards and they specialize in digital outdoor, operating the strong majority of digital signs in the area.  They currently have 24 digital faces to choose from.  The vast majority of their structures (vinyl/tri/digital) are new steel structures . They purchase digital signs from Daktronics and Watchfire (Meaning the signs are high quality, clear and reliable).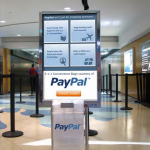 Categories: Consumer Products and Packaging / Other (P.A. Sponsorships) / Events and Sponsorships
Markets: Philadelphia, PA; Boston, MA; Charlotte, NC; Indianapolis, IN; Chicago, IL; Dallas, TX; San Francisco, CA; Seattle, WA
AMI is the premier resource in developing nontraditional, multi-touch marketing and sponsorship opportunities for its clients. Programs consist of various experiential, behavioral and multi-sensory elements and include brand awareness welcoming packages, product promotion and sampling, corporate sponsorships, product rights, integrated supplier sponsorships, venue sponsorships, custom programmed audio messaging and naming rights, all within the airport environment.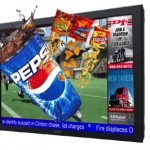 Category: Digital Video Ad Networks – With Audio / 3D Digital Signage
Markets: Across the US
Travel Plaza TV is proud to provide services and advertisement opportunities to the traveling public, long-haul specialists, advertisers and Travel Plaza Operators across the U.S.  With full network coverage it is possible to reach out and touch 25 million travelers in one month of exposure on 3D displays. Travel Plaza TV utilizes 3D flat screen monitor technology requiring '€œno glasses'€ (autostereoscopic 3D) and proprietary software allowing for efficient IP delivery of High-definition 3D content to a national place based media network.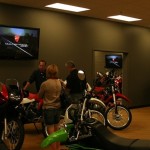 Category: Digital Video Ad Networks – With Audio / Moto TV and Lennox TV
Markets: Across the US
Agency 225 is known for it's non-traditional approach to advertising, particularly on the broadcast front.  Whether it's branded entertainment or a viral video, they've done it. Having launched and operated Blockbuster TV for 14 years (1991- 2004).  They have consulted on numerous networks and presently operate two very successful networks. MotoTV is currently in 120 motorcycle/powersport dealerships/retailers, with an annual audience of more than 4 million. Lennox TV is a network inside Lennox Parts Plus stores (contractors only), and currently runs during all operating hours inside 80 locations.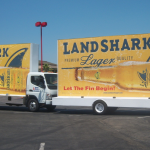 Categories: Mobile Billboards
Market: Across the US
Mobile Billboards are one of the best ways to target a large area and demographic while keeping costs down. Adtrans Inc trucks offer a clean cut look with only style variations between over 20 vehicles which is great for those seeking consistency in their campaigns, their trucks also are equipped with GPS, Back-lighting and sound systems to suit each clients needs.
Find More Media Companies
Search through 600 additional media companies in the DOmedia Marketplace and request quotes for your media campaigns for free.
Begin Your Media Search
Like This Article? Share It!