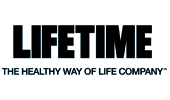 Life Time Fitness Media has launched two new networks that will span across more than 40 states and generate further viewership from the hard to reach, highly desirable college student and health minded audiences. The new additions of the College Network and Healthy Lifestyle Media Network will provide companies national and regional coverage through four integrated media platforms: full motion sight and sound TV, Digital Signage, Static posters, and sampling. "No other media company offers a combination of these mediums across an entire network in this many states," stated Thomas Link, vice president of Life Time Fitness Media. "No other media company offers access to both of these attractive audiences, managed by just one company," continued Link.
Because of the new Healthy Lifestyle Network, companies can now advertise their brands and products in fitness centers that garner over 200,000,000 visits annually. While the new network can vaunt its access to 400 fitness centers in 45 states, it can also pride itself for obtaining a direct relationship with affluent consumers in the country's largest markets. High traffic associated with an upscale audience constitutes a great media buy.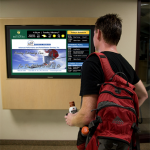 The College Network is a new network that secures a relationship with a distinct source of consumers: college students. By producing a media program across the College Network in 100 colleges and universities across the country, Life Time Fitness Media has developed a way for advertisers to create a constant connection with current and future spenders. As incoming students try to avoid the freshman fifteen, companies and brands can market their products designed for one of the country's most influential buying powers.
Full motion televisions and digital signage present content tailored for these new, distinct networks. Students will be able to view school updates and athletics schedules while absorbing digital ads. Members at our fitness centers improve their workouts by watching music videos, club news, and schedules for group fitness classes; intermediately, companies promote their brand ads, custom content or sponsored content.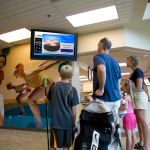 Their original network, the continuously growing Life Time Fitness Media Network, has established itself as the leading innovative media outlet that presents the most extensive integration and experiential advertising of any media network. A number of companies have experienced success while taking advantage of Life Time Fitness Network's resources. Motorola's S10, for example, witnessed a sales increase of 70% during their program that utilized platforms like in-club posters, in-club digital signage, and on-site product trial.
All of the Life Time Fitness Media networks are Arbitron audited and companies receive detailed reports that reflect the proof of performance.