DOmedia is happy to welcome 7 new media sellers to the largest marketplace of out-of-home and alternative media. From buses, bicycles and parking garages to college sports stadiums, from digital networks in pharmacies to branding newspapers at the most exclusive events in the world, these new vendors are prepared to reach almost any market.
Click any company name below to view their Company Profile on DOmedia and Request a Quote.
---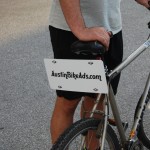 Category: Guerrilla / Street Team – Bicycle Advertisements
Market: Austin, TX
Locally owned and operated, Austin Bike Ads (ABA) provides a unique and valuable service to businesses through the placement of high-visibility brand awareness ads on commuter bicycles. Advertisers purchase advertising space from ABA, and ABA selects cyclists to ride in SXSW areas with heavy foot traffic. ABA charges per cyclist, per hour, with routes and times determined in conjunction with the advertiser. ABA handles all aspects of the advertising process, including ad printing, installation, removal, and cyclist management. ABA uses a customized tracking system to monitor its cyclists. In 2010, SXSW drew over 35,000 attendees during its three weeks, with that number increasing to over 36,000 in 2011.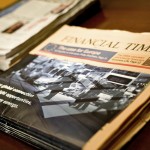 Category: Events / Sponsorships – FT Branding Opportunities
Events: 13 sponsorship events
Now, more than ever, luxury brands need to be seen by the most affluent pair of eyes, not the aspirational. The FT readers have the highest net worth there is and the highest mean/media liquid net worth. Various branding options are available, including cover wraps, inkjet, onserts, and stickers on copies of the FT. Copies may be distributed in first class airline lounges around the US, university libraries, the specific company of your choice, Capitol Hill and throughout Washington DC, every hotel in major cities, or only the five-star hotels in a small area.
Branded editions of the FT may also be distributed at the following special events in 2012: IMF & World Bank Meetings, Berkshire Hathaway Annual Meeting, 38th G8 and NATO summits, G20 Summit, US Tennis Open, Republican National Convention, Democratic National Convention, Formula 1 Grand Prix in Austin TX, Montreal CA, and Brazil; among others.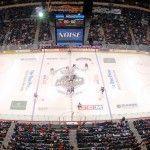 Category: Events / Sponsorship & Venue Signage – Ice Arena
Markets: 1250+ Ice Arenas in Top 200 DMAs
Dasher Media offers a full range of innovative media and merchandising options as well as the traditional 8′ Dasher Boards. We offer a captive lifestyle based communications medium which assures that your campaign cannot be missed. Dasher Media can bring you into the heart of the action with on-site media and sampling opportunities within over 1250+ upscale community skating rinks in virtually each of the top 200 DMA's across the nation. Our network is one of the largest reach media vehicles specifically delivering on upscale suburban family audience – with some 360 million visitors delivering 2.52 billion impressions annually.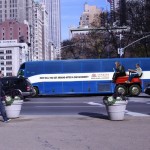 Category: Buses
Markets: Top 25
With AutoBus, all bus routes are client controlled for all program hours. This includes all stops, events and collateral distribution the client wishes to include. This flexibility allows targeting on both a geographic and/or demographic level. AutoBus makes a tremendous impact with pedestrian and vehicular traffic alike. These buses deliver approximately 25% more usable advertising space than city buses. An AutoBus from 20 feet away (a typical vehicular and pedestrian viewing distance) has the equivalent visual impact of a 100+ foot billboard. Unlike standard billboards, AutoBus is always viewed at eye level making your advertising program impossible to miss. Autobus delivers fantastic creative flexibility for your programs. Because the city bus restrictions for creative do not apply to AutoBus, creative departments have many more options at their disposal. If you want to add props to the bus, that can be done. Spinners on the wheels? It can be done.

Category: Clings / Decals – Parking Lines, Curb Wraps, and Ground Graphics
Markets: Entire U.S.
Parking Space Media helps brands sell by reminding your customers of your product, right on the parking lines in the parking lot, just before they spend their money. Studies show that 68% of purchases are impulse and that 68% of consumers are brand switchers. Advertising on the lines in the parking lot leaves a strong and lasting impression as shoppers enter a store. With 1/3 of all US adults owning a smart phone, brands are using today's technology (QR codes, Snap Tags, NFC chips and texting) more and more to inspire, engage and educate consumers. Parking Space Media's patent pending, self-adhesive, vinyl stripes are fully customizable, enabling clients to change their advertisements based on a particular shopping season, promotion, grand opening, or product launch.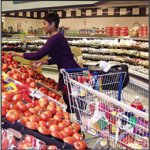 Category: Digital Video Ad Networks – With Audio – In-Store Audio Advertising
Markets: 207 DMA's – 18,000+ stores including large networks in CVS, Rite Aid, Kmart, and Food Lion
POP Radio delivers in-store audio advertising to your consumers right at the Point-of-Purchase and in a captive media environment. No channel surfing or tuning out the message. And you reach them throughout the store, moments before the buying decision is made. Delivered in over 18,000 Grocery, Drug, and Mass Merch stores, POP Radio reaches over 56 million people every week. A standard buy gets your ad heard every hour the stores are open, round the clock, for about 75 cents a day per store – without expensive production costs, coupon redemption or compliance issues. POP Radio is delivered via satellite or broadband with no store manager intervention.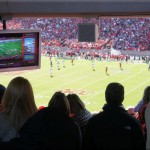 Category: Digital Video Ad Networks – With Audio – College Sports Stadiums and Arenas
Market: 32 Markets Represented at 33 NCAA Division 1 FBS Universities
LONGBOARD Marketing is a full service creative sports and entertainment marketing agency that provides unsurpassed strategy, creativity, and activation of fully integrated marketing campaigns. Creating dynamic award-winning efforts featuring onsite, on-air, digital, social, mobile, and unique marketing platforms for brands including ESPN, NFL, FOX, NBC, ABC, FSN, and many more has allowed LONGBOARD Marketing to exceed client's expectations while driving engaging brand communication.
Find More Media Companies
Search through 600 additional media companies in the DOmedia Marketplace and request quotes for your media campaigns for free.
Begin Your Media Search
Like This Article? Share It!