This week DOmedia is pleased to announce the addition of 5 new OOH media vendors on DOmedia. These new companies provide even more diversity to the largest marketplace for traditional, alternative, and digital out-of-home media. With traditional bulletins, digital billboards, stadium advertising, transit media, and mobile and social experiences, these companies offer a wide variety of ways to reach the consumer. Read more to learn about each new media vendor and view their DOmedia profile to request a free quote today.
Click any company name below to view their Company Profile on DOmedia and Request a Quote.
---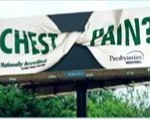 Category: Permanent Bulletins, Posters, Digital Billboards
Markets: Philadelphia, PA; Charleston, SC; Peoria, IL; Ann Arbor, MI; Champaign, IL; Charlotte, NC; Kalamazoo, MI; Lansing, MI; Madison, WI; Virginia Beach, VA
Adams Outdoor works with you to find new ways to expand the power of the medium and the magnitude of your return. From the top to the bottom of Adams Outdoor, they are constantly growing and reinventing their selves and their medium. Their spirit is revolutionary, energetic and infectious.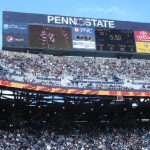 Category: Events/Sponsorships – Stadium & Arena Signage ; Mobile Experience; Social Media Sites
Markets: 53 colleges and universities across the US
Learfield Sports offers out-of-home, in-stadium, in-arena signage at 53 colleges and universities across the country. Much of this inventory is TV visible during sports events carried live on local, regional or national TV.
Learfield has been in business since 1972 and specializes in sports marketing solutions for advertisers using the power of collegiate sports and the upscale, educated alumni base of each school.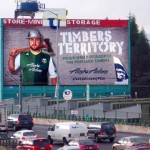 Category: Digital Billboards, Permanent Bulletins, Wallscapes, Subway
Markets: New York, NY; Los Angeles, CA; Seattle, WA; San Francisco, CA; Miami, FL; Portland, OR; Chicago, IL; Detroit, MI
Total Outdoor has a nationwide footprint, with high-impact outdoor advertising locations in San Francisco, Seattle, Portland, Chicago, Los Angeles, Boston, Detroit, Miami and Greenwich, CT. They are a company that is constantly growing to meet the needs of their clients by expanding into new markets as well as bolstering their presence in existing markets. Outdoor advertising is the best way to reach people where they live, work and play. The power of the medium, combined with the quality of their locations, makes Total Outdoor an exceptional choice for your national or regional media buy.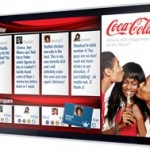 Category: Ad:Tech, Mobile Experience, Social Media Sites
Market: Entire US
Insteo was founded out of a boutique marketing agency, which began developing software to meet client demands. Initially, Insteo launched the On-Demand system, to provide a '€œCompany Store'€ for marketing and promotional materials. Subsequently, Insteo completed the Editor system, for dynamic client managed websites and the Display system for digital signage. Insteo combines creative, marketing and software development talents to create software that solves a range of customer marketing challenges '€" from keeping digital signage content fresh and engaging to developing custom designed websites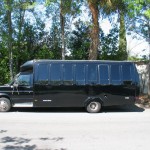 Category: Buses – Party Bus Wrap
Market: Hollywood, CA
Xtreme Limos operates a party bus which, when in use runs a route in Hollywood, West Hollywood,  and Beverly Hills. During the daytime it is located on Hollywood Boulevard in the same block as the Starline buses Hollywood Boulevard between Highland and Orange (Kodak and Grauman's). On weekend nights the bus runs a '€œhop on hop off'€ Party Bus route through Hollywood stopping at the top rated Clubs including: Eden, The Colony, Boulevard 3, etc. This route runs from 9PM to 3AM Friday and Saturday nights. The Clubs on the route draw tens of thousands of Club goers each weekend night.
Find More Media Companies
Search through 600 additional media companies in the DOmedia Marketplace and request quotes for your media campaigns for free.
Begin Your Media Search
Like This Article? Share It!