DOmedia, the Out-of-Home Advertising Marketplace, is growing every day. This August and September we have welcomed 18 new out-of-home media sellers offering a wide range of possibilities. With nationwide locations, and formats ranging from print to mobile, nail salons to walkway panels, these vendors have you covered. Whether you're searching for a new vendor to execute a familiar campaign, or browsing for some entirely new way to reach the consumer, DOmedia has it all. Read on to learn more about what these new companies offer and request a free quote today from their DOmedia profiles.
Click any company name below to view their Company Profile on DOmedia and Request a Quote for your campaign today.

---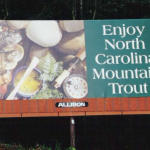 Category: Permanent Bulletins
Markets: Western North Carolina and North Georgia
Allison Outdoor is a local family owned outdoor advertising company consisting of over 1,200 faces.  They cover the 7 most Western counties in North Carolina and 4 counties in Northeast Georgia.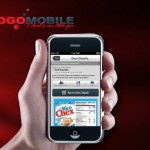 Category: Digital Video Ad Networks – Convenience Stores / Travel Plaza TV Network
Market: Across the US
WOW 3DGROUP, with explosive, glasses free, vibrant 3D images is changing the public's way of viewing brands. Their unique advertising medium produces sharp HD imagery, in both 2D and 3D, to separate your product from the mundane and motivate viewer participation at point of sale. Their 46″ Screens offer interactive capabilities to allow advertisers to send messages and coupons directly to consumer smart phones.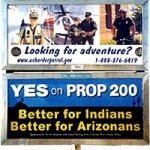 Categories: Permanent Bulletins and Posters
Markets: Arizona and New Mexico
Del Outdoor is a family operated business that was founded in 1986 and based out of Yuma, Arizona and is part of Western Newspapers Inc. Del Outdoor has billboard plants in the following cities: In Arizona '€" Yuma, San Luis, Somerton, Wellton, Quartzsite, Parker, Kingman, Globe '€" Miami, and Holbrook. In California '€" Brawley, Imperial, El Centro, Seeley, Heber and Calexico. Their billboards range in size from 8-sheets (6′ X 12′) to bulletins (20′ X 60').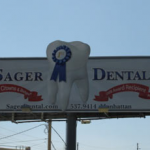 Category: Permanent Bulletins
Market: Kansas
Thomas Outdoor Advertising has been in the billboard business for over 70 years. They provide unique, high traffic, display locations throughout Kansas. But, they don't just sell you a billboard – they find out about your business, look at the market you want to target, and give you suggestions on how to maximize your advertisement.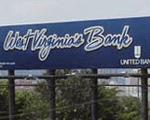 Category: Permanent Bulletins
Market: West Virginia
Hicks Outdoor Advertising located in Cross Lanes, WV, boasting ownership of 97 bulletins in 29 different locations. Predominantly comprised of standard sizes 14′ x 48′, 10'6″ x 36′ and 12′ x 50′, and 10′ x 30′, these faces are located on such high volume throughways as Interstate 77, Interstate 64, US Route 50, and US Route 14.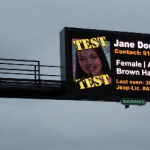 Category: Digital Billboards
Market: Southeast Ohio Area
Barnes Advertising is based in Zanesville, OH and offers 596 digital billboard faces in 15 South-Eastern Ohio counties.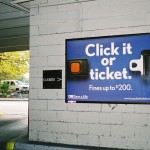 Category: Venue-based Signage – Parking Garage Signage
Markets: Dallas, TX; Houston, TX; San Antonio, TX
In the parking garages and walkways of some of Texas' most prestigious commercial and residential addresses. Including among others, The Crescent (Dallas), One Congress Plaza (Austin), Union Square (San Antonio), and San Felipe Plaza (Houston), you'll find high-impact illuminated displays we call SmartSigns. SmartSigns backlit boards are strategically located for maximum exposure, attracting the attention of your potential customer as they come and go every day.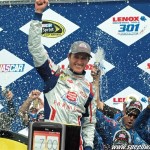 Categories: Printing Services / Production – 3 Dimensional Printing / Special Event Signage / Sports Team Signage / Trade Shows and Retail P.O.P.
Market: Entire US
AMI Graphics is a full service, Grand Format media company specializing in the design and production of sports and major event signage nationwide. They manufacture all manner of large format graphics for sports franchises, stadiums, race tracks, colleges, and major special events-in both fixed and temporary venues.

Category: Consumer Products / Packaging / Other
Market: Entire US
For 27 years, Catalina has been committed to helping manufacturing and retail brands deliver unprecedented performance. Catalina reaches consumers through multiple delivery channels. Their in-store network consists of 50,000 food, drug, and mass merchant locations worldwide. In the United States, Catalina is installed in more than 26,000 locations. In addition, Catalina's CouponNetwork.com is one of the world's largest consumer couponing sites.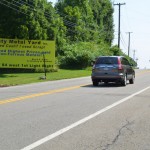 Category: Permanent Bulletins
Market: New York, NY – Hudson Valley Area
Rock City Media is a family owned and operated outdoor media company dedicated to serving the needs of businesses throughout New York's Hudson Valley region. RCM owns hundreds of billboards located on major highways and highly-trafficked secondary roadways throughout Orange, Ulster and Sullivan Counties. All RCM billboards are located within the New York DMA, providing exclusive coverage of the Catskill Mountains / Borscht Belt markets.

Category: Newspapers / Magazines – Print Media
Market: Entire US
MediaBids is a unique print advertising marketplace and full-service print media agency catering to clients of all sizes. On average, MediaBids delivers advertisers savings of 60% or more off of rate card newspaper and magazine advertising prices. Working directly with 10,000+ newspapers and magazines via the MediaBids website, they have access to exclusive pricing and opportunities with publications. They are working with DOmedia to provide interested advertisers and agencies with print advertising proposals via the DOmedia platform in the near future.
Categories: Digital Video Ad Networks – With Audio, Clings/Decals, Venue-based Signage, Guerrilla/Street Teams – Nail Salons and Spas
Market: Entire US
Gloss Media is a division of Ubiquitous Media and was established by a team of Out of Home media veterans. Gloss Media and it's digital narrowcasting network coined Gloss TV, exclusively targets women while providing customized marketing opportunities to achieve our Advertiser's objectives. Through a nationwide network of upscale Nail Salons & Spas, Gloss Media offers both digital and experiential touch points for advertsisers to integrate into a female-centric environment.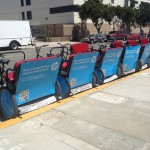 Category: Guerrilla / Street Teams – Pedicab Advertising
Market: San Diego, CA
Urban Pedicabs is the most cost effective and popular outdoor advertising company in downtown San Diego. Their fleet of 40 brand new pedicabs is circulating around San Diego's downtown Gaslamp district for 8 to 12 hours per day, seven days a week, giving you consistent exposure to locals and visitors alike. Along with front and rear advertising panels and wheel coverings, their staff can wear your branded hats and tshirts and will gladly distribute your flyers and swag prizes to all passengers. Operators can wear event uniforms, and give pre-paid, free rides to convention visitors of your choice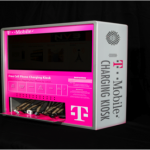 Category: Digital Video Ad Networks – Phone Charging Station
Markets: Chicago, IL; Philadelphia, PA
Founded in 2011 as a distributor of a full line of Emergency Charging Machines, a self-service mobile device charging machine that contains multiple charging tips for a convenient, powerful and safe charge for cell phones, blackberries, iPhones and other mobile devices. Their digital displays are capable of running full HD advertisements and related content while also charging up to 12 cell phones. The machines come in 19″ 27″ 36″ and 42″ screens.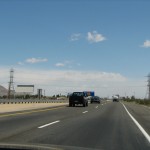 Category: Permanent Bulletins
Market: Yermo, CA
United Outdoor Advertising has been in business for over 40 years with billboard locations along Interstate 15 in CA located in Barstow,Yermo and Baker. Their boards capture all who drive from Los Angeles, Orange, San Bernardino and San Diego counties to and from Las Vegas.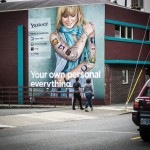 Category: Wallscapes/Spectaculars – Painted Wall Murals
Markets: Across the US
Colossal Media is an innovative Out Of Home company that specializes in high-impact painted wallscapes. They are the largest hand-paint advertising company in the United States. Colossal Media Group is organized into two divisions: Colossal Media has permanent locations in major markets throughout the US, and a custom acquisitions division that scouts locations for clients nationwide. Sky High Murals hand-paints photo realistic advertisements and murals for a diverse group of clients including OOH companies, galleries, museums, city municipalities, and advertising agencies.
Category: Subway / Rail, Venue-Based Signage – Walkway and Surface Mount Advertising
Market: Entire US
BrandBumps introduces a worldwide first in ADA'€compliant detectable warning panels (DWPs): a unique, patent-pending imaging process that allows retailers to transform government'€required DWPs from the mundane to the spectacular. Our branded DWPs still serve the practical purpose for which they were intended '€" providing tactical warning to the 21 million Americans whose vision is either drastically impaired or completely absent. But now, they also serve ads for the other 94% of the country.
Find More Media Companies
Search through 600 additional media companies in the DOmedia Marketplace and request quotes for your media campaigns for free.
Begin Your Media Search
Like This Article? Share It!