Article by: Kim Ramser, Business Development & Industry Guru, DOmedia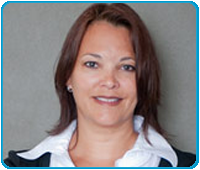 As I wrote in a previous post, out-of-home is often an effective way of improving lives. Outdoor advertising gave back more than $400 million to the communities it served in 2011. But in the current climate of increasing technological innovation, it is important to note that OOH is no longer only billboards, posters, and decals. Out-of-home has found new ways to reach into people's lives, and in so doing has been able to make changes for the better in health, education, and even bring innovations to the entertainment field.
Digital media companies, such as Monster Media, Amobee, and Massive Media have increased their potential to reach audiences in new, meaningful, and innovative ways, most notably with Projection, NFC and various mobile technologies. Some agencies have incorporated digital software to give the campaign an additional boost. For instance, as I posted in my last blog, BBDO used the Kinect technology, relatively recent software by Xbox that is able to respond to voice commands and body movements.  BBDO revolutionized the Autism Speaks Campaign by using Kinect powered digital billboards. In these ads, the viewer attempts to make eye contact with a digital image of a little girl. However, the billboard can sense the movement of the viewer, and the little girl does not make eye contact'€"a common trait in autistic children'€"no matter how hard the viewer tries. The ad has gotten over 20,000 views on YouTube, and successfully raised awareness for the Campaign.
But Kinect isn't the only new technology invading the outdoor industry. Pressure sensors are the key component to the efficacy of a series of ads for the French Save Lives Campaign to increase interest in the population for pursuing a career in public health. In this series of ads, a poster is placed inside bus shelters with a photo of a man lying on a hospital bed, while in the top right corner of the photo a mock heart rate monitor flat lines. The viewer is invited to push on his chest, and once he or she complies, the man's heart rate returns to normal.
A great example of a company using technology to make our lives better is IBM. The Smarter City campaign by Ogilvy, is not a new one, but a great '€œperspective'€ campaign. Each time I see it, I am reminded of how technology really can improve our lives. IBM implemented this campaign to raise awareness of the capabilities in they provide in the government space. They showcase smarter solutions globally in public infrastructure. They launched the campaign by creating a virtual '€œCity of the Future to serve as product demonstration.'€ They launched www.smartercity.com and promoted their messages through interactive walls and print placements. They also targeted special events like the US Open.  The campaign contained relevant messages to consumers about how they are making their lives better. For instance, in Charleston, SC, they are forecasting crime patterns. These messages tout everything from predicting traffic patterns, and improving healthcare to finding lost luggage more efficiently.
These ingenious advertisements flawlessly and creatively combine new technology with the traditional out of home products. By engaging viewer, new technology enables audiences to actively imagine themselves using a product, participating in an activity or even improving lives in their own communities. DOmedia is happy to have created an easier forum for socially conscious companies to get out their messages to the public, bringing buyers and sellers together in one easy to use forum.
Have you checked out DOmedia's newest categories and companies? Search our online database for location-based (QR / NFC / Blue Tooth) technologies, research, social media apps and projection technologies.
Like This Article? Share It!